21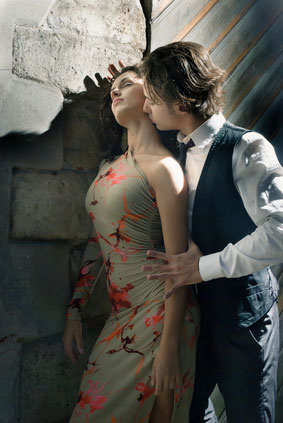 In Epic Movie Seductions: Part I, we discussed the movie seduction in the film "Vicky, Cristina, Barcelona".
In that one, we looked at a smooth, confident approach a man made on two women sitting at a table, and the rock solid frame control he used to hold his own in the face of a defiant woman.
Today we'll discuss more scenes from Hollywood movies that absolutely NAILED the perfect pickup!
They show a normal guy, approaching a hot girl, in normal, every-day situations… and KILLING it!
Watching these scenes is one of the best ways to learn, because…
Monkey see, monkey do!
Let's jump right in.
About the Author: Ricardus Domino

Ricardus was one of the most prolific and respected coaches in the men's dating advice industry. He's dated some of the planet's most beautiful women, ranging from a Miss World contestant, to a model for Coca-Cola, to one of "Brazil's Next Top Models." His specialty is daytime street stops. He is most remembered for his "Are you single?" opening line. Ricardus is currently retired from the dating advice industry.