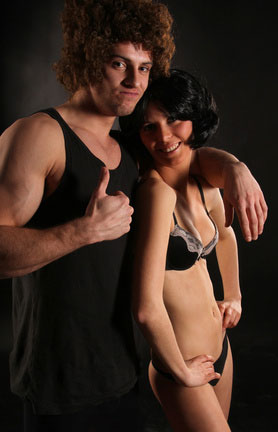 There's no denying it - women love a strong man. Forget the whole "sensitive man" fad that swept through the West... women might say they want a sensitive man, but the sensitive man isn't the one who actually stirs their heartstrings... or their loins, for that matter.
But how do you be a "strong man?" Do you have to be a bodybuilder, or be skeptically squinting your eyes at everyone and everything all the time?
In fact, that's hardly the case. To be a strong man is something entirely different from muscles or a stubbly face (although, those two can certainly help). It's about a lot more than that, as it were.
In this section from my eBook How to Make Girls Chase: Every Tactic and Technique You Need to Get the Girl(s) of Your Dreams, I detail for you some of the most important elements in coming across with the women (and the men) you meet as a strong man. And they aren't what you might think they are... read ahead.