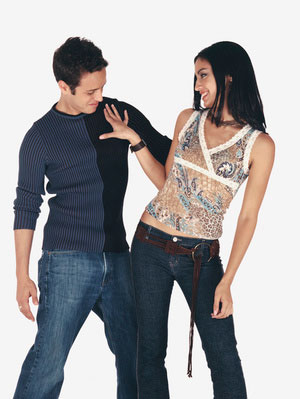 A year ago, I talked about women's back pocket mentality: keeping a man in reserve, his appetite wetted for them, thirst for them unquenched.
It's part survival instinct, part choice maximization... the best position for a woman is to have a flock of interested men waiting for their shots with her, for a variety of reasons (most women greatly fear becoming unwanted or undesired).
Today I want to introduce you to back pocket mentality's close cousin, the 'holding pattern'. This is a more serious version of the phenomenon, where a woman strongly implies sex or a relationship is on the table and coming very soon, without delivering.
This is used when a man is on her shortlist, but she wants to experiment with others first. Just because you're on her short list doesn't mean you'll get her – and all the time you devote to her while she enjoys other men and "makes up her mind", you're killing her attraction and respect for you.