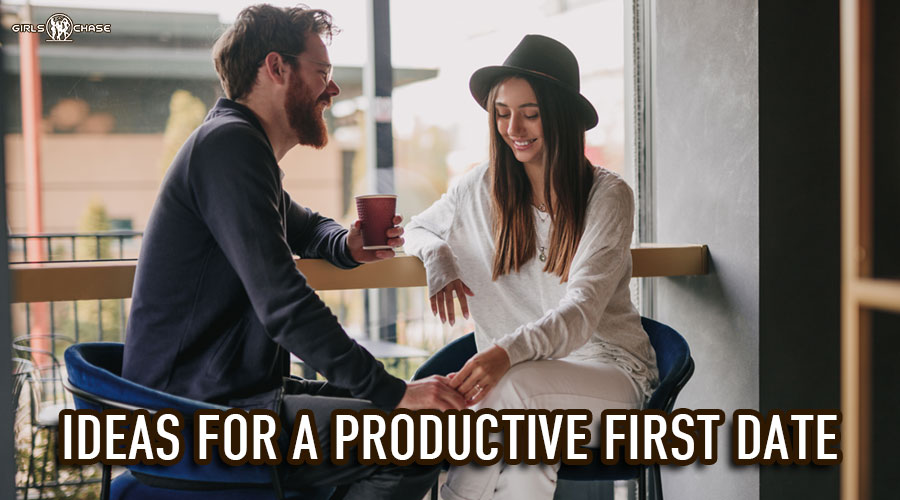 Your best chance to make things happen is on the first date. So, where you go on a first date needs to be simple and provide opportunities for intimacy and sex.
If you're wondering where to go on a first date, you'll be happy to discover that you don't have to go all nuts about it.
At Girls Chase, we are in the business of getting laid, and fast. But this strategy doesn't diminish the prospects of getting a girlfriend if that's what you want. The date ideas in this article suit whatever your goals are with a girl.
So, what do the dating pros do? Dinner and Netflix? Horseback riding in Hungary? Spearfishing in Playa Del Carmen?
First, let's set the stage for a first date. Why are you going on a date in the first place? What's your objective? Are you looking to get laid, or just get to know a girl and maybe make her your girlfriend?
Either way, you should always be aiming for sex as fast as possible. It is scientifically proven to be in both your interests to cement your relationship with a bang before she can talk herself out of it. I can count on one hand how many women were upset that I aimed for sex too quickly. But I lament over the scads of women I lost because I went too slowly.
If she rejects your sexual escalation, at least she respects you for trying. You're not another friend zone guy; you're a sexual threat (a good kind of threat). She knows that if she spends time with you, sex will happen. Unless you want to be her buddy or texting pal, it's important she understands this.
Of course, not all women are going to sleep with you on the first date. But plenty will.
When I say you should escalate to sex on the first date, I don't mean you should be needy, beg, or whine. It could be as simple as asking her to "come inside" for whatever reason, to look at pictures, or have a drink. Or asking to see her apartment "quickly."
I once banged a girl I'd met 15 minutes earlier by asking to see her paintings. She was an artist, so of course she wanted to show off her work. There's always a reason to come inside her or your place (other than needing a toilet). Women understand that to be alone with a man in a flat means sex is more than likely. So let that be your first date mission.
After that, you can take things wherever you want, from making her a one-night stand or a friend with benefits to making her your girlfriend or wife.
Bottom line: all those outcomes start with sex, and these date ideas maximize your odds for getting the girl to be whatever you're looking for.