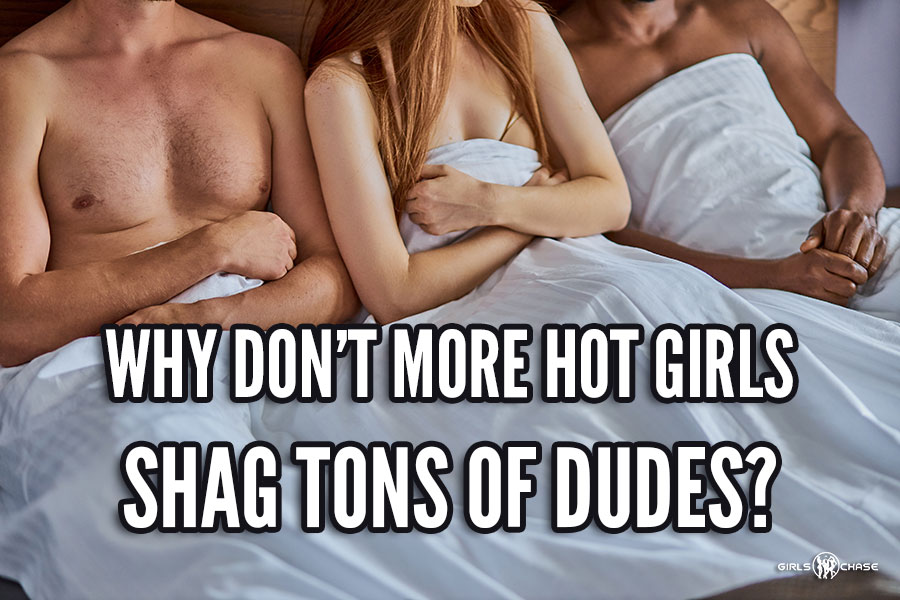 She's beautiful. She can sleep with anyone she wants to. So, if she's a beautiful girl, why WOULDN'T she sleep around with every hot guy she can get?
Commenting on my article on picking up girls with a jealousy plotline, a reader asks:
Hey Chase,

I've gotten together with a girl I met in a cafe.

That marks my first lay ever from day game!

It was not super straightforward to get her in bed but I managed.

She's beautiful, very smart, great personality, pretty good body- amazing girl.

The thing which shocks me is this:

After sleeping together, I casually asked her how many partners she's had before. I always do this and never come across as judgemental, so chicks always give me the full list, including guys who don't "really count"

So I know she's been honest with and freely opened up. She told me she had one serious boyfriend and that's it. One partner only.

I asked "What about any casual wild adventures? Some naughty action at parties or something?" She laughed and said she's not really a party kinda of person. She can drink socially but never got drunk and passed out and she despises clubs.

I guess what really confuses me is: if she's telling the truth, why on earth would a sexy girl like her not hook up? Guys check her out all the time, I'm sure they must have hit on her. It's so easy for her to have sex, yet she claims she only had one serious boyfriend.

It does not make sense to me because beautiful women can get sex on demand, so why on earth would she not use that opportunity?
It's interesting the range of expectations you see among men for what beautiful women's sex lives must look like.
There are men who expect the most beautiful women to be almost virginal. There are others who expect them to be total nymphomaniacs.
The actual truth of course is beautiful women are just like normal women.
They have the same kind of range in sexual inclinations and experience you find in the general population of girls: some with many lovers, some with few, most somewhere in the middle... with the added twist that as women get more beautiful, they trend toward fewer overall lifetime sex partners.
But... why?
Why wouldn't these girls, given the opportunity to hook up with so many hot guys, indulge?
Or, on the flip side, given the ability to not have to hook up, why wouldn't they stay virgins till marriage?