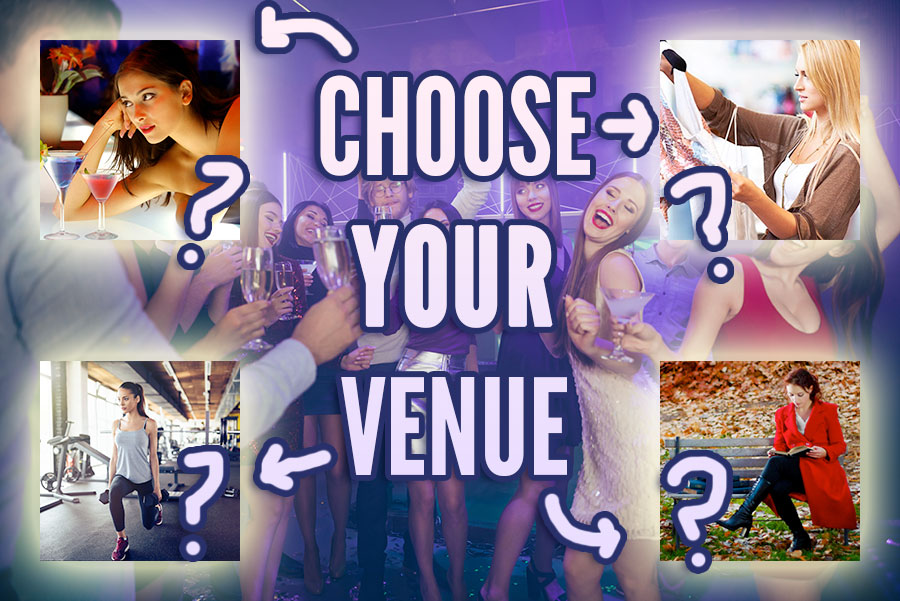 What places are the BEST to meet women at? Well, it's not dance clubs, the street, or the metro. In fact, those are among the WORST. The best include some places many don't even think to frequent.
Hey guys!
Today I'll outline the four worst, two limbo, plus six best places to pick up girls.
This list is for the general reader, and the venues aren't a specific level of difficulty.
Of course, if you're already cut your teeth in one type of venue and have more experience there, your mileage may vary.