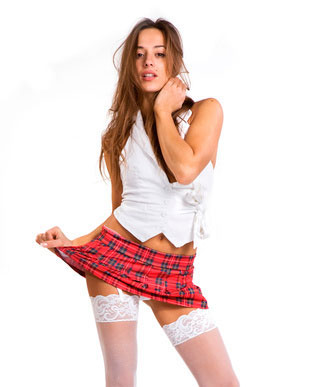 Before stumbling into the world of pickup in late 2005, I'd never used the 1-to-10 scale. Maybe that's because I didn't really have friends; I wasn't comparing notes on girls. Or maybe it was because I wasn't trying to impress anyone by telling him I'd nailed a "total 10."
But in pickup, it seemed everyone used the 1-to-10 scale. Girls were 5s, 6s, 7s, 8s, 9s. Debate raged about whether a girl could ever really be a "perfect 10", or if true "10s" were naught but a myth.
Men would post photographs of the girls they slept with, and label a girl an "8", only for other men to chime in and ridicule them: "Dude, THAT girl is an 8? She's a 6, at best! Stop inflating your ratings!"
Then those same men doing the ridiculing would post pictures of girls that they were dating, and claim that these girls were "8s" or "9s"... and they wouldn't look any different from the women those men had just finished calling "5s" and "6s."
If all this seems silly, trite, and petty to you... it is. It's no better than other form of status jockeying and social ladder climbing, where guys try to seize bragging rights and "prove their worth", frequently by simply reporting the number rating of the girls they've gotten and trusting that everyone else knows what that means.
But not only is the 1-to-10 scale highly subjective and an absolutely terrible metric to use for comparing results across multiple individuals... but it destroys your ability to get truly beautiful women, too.