We've been seeing more comments from readers lately asking about situations like what Mike ran into the other day as remarked on the "How to Steal a Girl" article:
"

Hey Chase,

I am 19 and I really appreciate all the insightful information you've made available for guys like me to read who aren't all that experienced.

I have a situation where I've been talking with a girl for a few months, and I finally got to see her for the first time two weekends ago(we live a state apart from each other) after texting, talking on the phone and FaceTiming daily before that.

She had been giving me slight hints that she liked me by little mannerisms and things that were made aware to me by reading your posts. Also, I flew up to see her and she dropped $250 on the hotel and drove me around all weekend, so I got her to invest. The first night I had a plan to have sex with her, and followed your suggestions that you had laid out to the tee.

The night started off great and I could tell she was into me so physical escalation was simple, but after quite a bit of foreplay I made a rookie mistake and left my condoms out of reach. And when I tried to make the move to get them, it took her out of seduction mode and allowed her to think, reminding herself about the internal moral belief she had told me previously about not having sex with guys she's not in a relationship with; therefore killing the vibe for the night.

This was on a Friday night and we spent the rest of the weekend hanging out since we made a special occasion due to the long distance situation. Nothing happened sexually on Saturday or Sunday and she was acting aloof and uninterested on Sunday so I could tell something was up.

I left for home unsure of what was on her mind and now, over a week later, in the time that has passed she has been short texting me with nearly zero emotion or ignoring my texts altogether. In addition, she turned down my offer to facetime, which she has never done before. So it is obvious that something is up, but when I resorted to going "alpha-male" and looking for a response she said she's "been busy?" and didn't respond to my next text asking about it.

Is this a sign of auto-rejection? Or is she testing me with the mixed signals BS? I am really in my head, beating myself up about things I may have done wrong because I know she likes me, but I'm not sure how things could have gone sour so quickly. I thought I had her chasing me and I know she was into me but now I'm afraid I'm getting close to chasing her. Once again, I'm really thankful for all the work you do. I'm aware that this is a lot and my situation is a unique one. I would greatly appreciate any advice and feedback you have for my situation!!

Thank you for your time,

Mike

"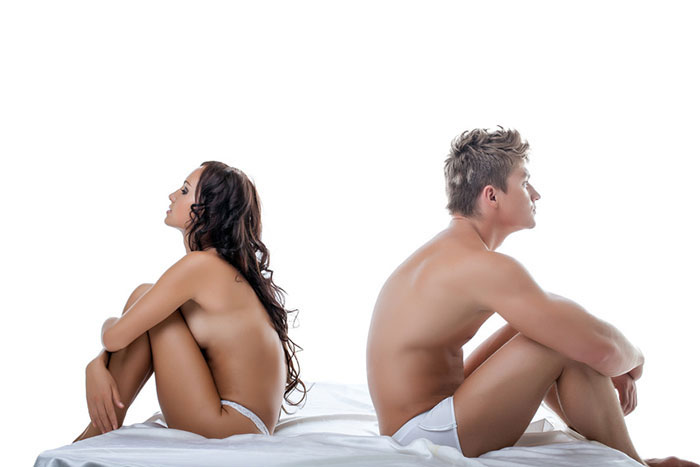 That is to say, situations where the guy takes things right up to the point of sex with a new girl... only for it to fall flat; she says 'no', and he walks away, figuring he can always try again later.
Except, after that single failure, there's almost never a "later."
Why do women vanish after you come right to the brink but don't go over - what's the psychology behind this, and what are the options you have to do anything about it?