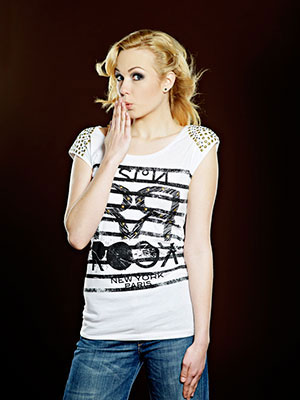 In July's article on granting social status, I mentioned a delicate social situation as an example of a scenario where you'd unfortunately have to deal with an interruption by throwing someone under the bus. A reader asked a clarifying question, wondering if it wasn't possible to deal with that interruption more gracefully toward the interloper:
"

In the example from the networking event, wouldn't a socially savvy person tell the nerdy guy something like "We were in the middle of a conversation here, is it OK if I get back to you later?" as if to give the guy an out?

Would you in retrospect deal with the incident more like this, or if not, why? While the guy was rude to intrude the way he did, isn't it better to not be rude back?

"
My response was that, while normally you DO want to respond gracefully here, due to the specifics of this case, because of what's communicated to this new woman you've just met by you explicitly telling someone else you prioritize your just-commenced conversation with her over the one he has just commenced with you (as you would in the graceful way of letting this other individual down), you must take the haughtier tack here, unfortunately, and throw our socially awkward friend to the wolves for stepping between you and this girl and butting into your conversation.
And just what is that bad thing communicated by you telling him explicitly that you're prioritizing your conversation with her over your conversation with him that forces your hand here? Why has he left you with no choice but to dismantle him socially, rather than let him down nicely?
What's communicated to the girl in the explicit case, where she hears you tell him, "I'm in the middle of a conversation with her, please excuse me," is that you're chasing her... that's what.
Why that's communicated, and the other signs you can give off that indicate you're chasing women, is what we'll talk about here.