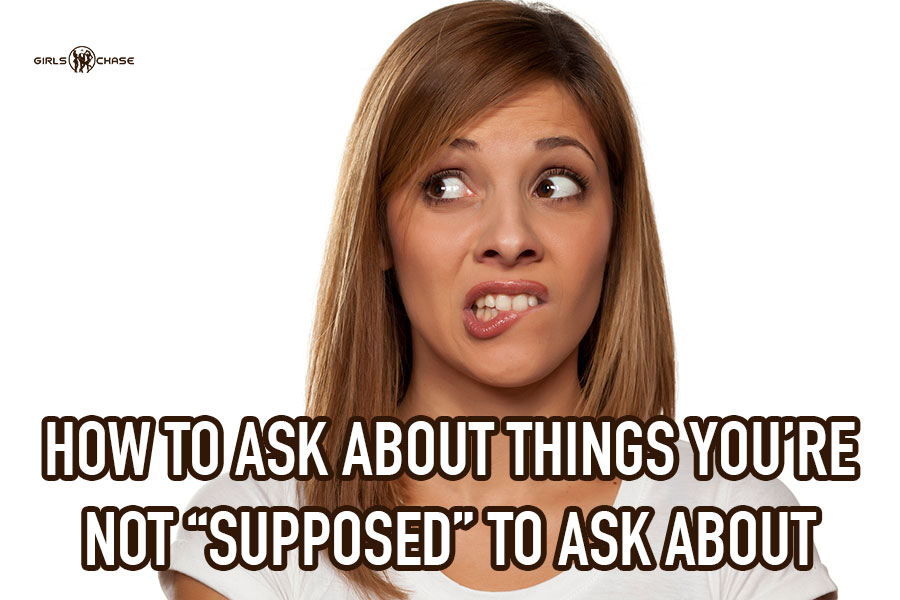 Women conceal the past. So how do you get the skinny on them on touchy topics… Without them shutting down or blowing up?

A reader named Eric writes in:
"

Hey, just wondering how do you screen a girl for topics that she might not want to talk about or for things that wouldn't be in her best interest to tell you like daddy issues or if she has ever cheated in a relationship without coming off as too insecure or too aggressive?

"
This is a pretty fun topic. How do you get girls to be straight with you on stuff they'd rather not be?
Two days ago, I published "Why Won't Women Just Say What They Want?", which is all about women's tendency toward the vague and ambiguous. This can make it hard to nail a girl down on some topics... Especially the topics she doesn't want you to nail her down on.
Further, women usually cloak the less marketable parts of their pasts in secrecy (and even go so far as to discourage investigation into their pasts: "Why does it matter?" "The past is irrelevant!"). Men do this too, but the female version of the murky past is the big leagues; men are the J.V. squad of concealment, compared to how women do.
Yet, those parts of her past she doesn't want you to know about may be exactly the things you need to know about most. In "Why Her Past Matters If You Want Something Serious", I shared a trio of scientific investigations into women's age at first sex, their tendencies to sleep with male friends, and their religious service attendance... and how these three things relate to the level of fidelity you can expect from them, on average. And in "How Many Partners Has Your Girlfriend Had? Find Out Here", I highlight a study that finds a woman's infidelity risk rises 7% for each additional sex partner she has.
Particularly if you want a long-term relationship with a girl, there's a good chance you want to know the things she may not want you to. But how do you find these things out, without her lying to you or spiraling into auto-rejection?