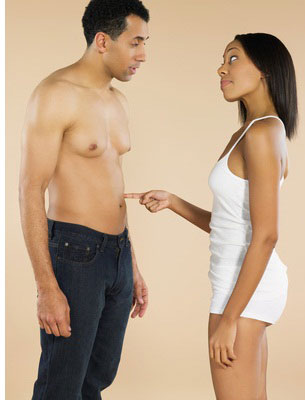 Tell me if you've ever been here before: you're talking to your girlfriend, or a girl you've started dating, or even (if she's really got gall) a girl you just met... and she starts nagging you, persistently, repeatedly, and annoyingly about something. She just won't let up.
I wrote this today to answer the question of how to deal with a nagging woman.
We've talked on here about angry women, and we've gone in-depth on women and drama, but this is something different. Nagging doesn't come from anger, and it isn't an attempt to stir up drama. Nagging is its own animal altogether.
Women nag all the time -- whether you're the spouse they've been together with for twenty years, or they've just met you that night. Usually men simply get frustrated at this, sigh deeply, and throw their hands up. I'm a strong believer that throwing your hands up is never the path to success though -- and this post is designed to help make sure you never have to (at least not when it comes to nagging!).
So if you're ready to stop nagging and get yourself on a smooth, even keel with the women you meet and the women in your life, read ahead.