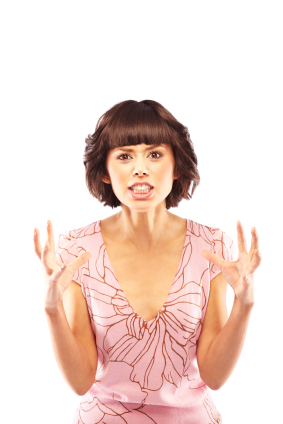 I've been hearing about this a lot lately from a few different folks, so wanted to write a post on it.
Anger. Most men tuck tail and run when they encounter an angry girl. They figure hey, it's a bad situation, I'm going to get as far away from it as I can.
Of the few men left over who stuck around after she started fuming, most of THOSE men tend to become offended and get angry in return, leading to arguments, shouting, and in some sad circumstances, slapping and hitting and violence.