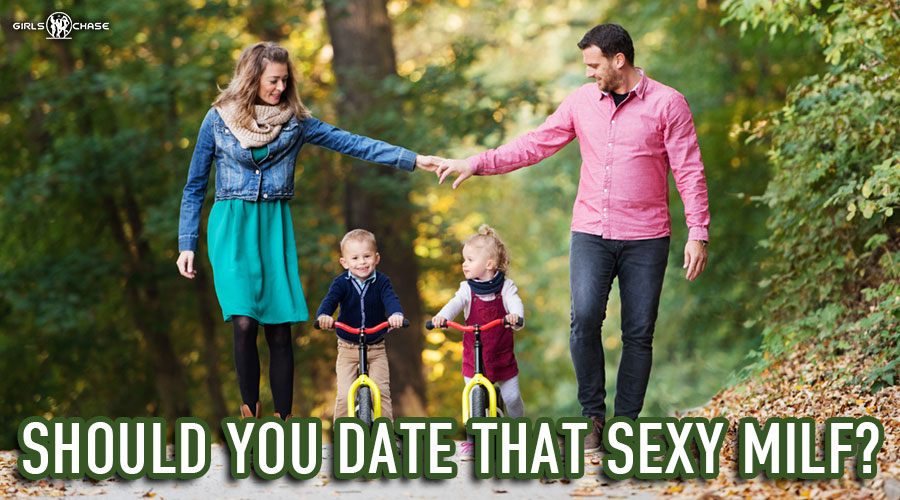 Have you considered dating a woman with kids? As the child of a single mother, my advice is to find someone else and avoid the many pitfalls intrinsic to stepfatherhood.
In my opinion, you should not date a woman with kids.
You can shag her, sure. Beyond that, I would not continue to date her.
The only exception is that you also have a kid you're bringing into the new union, and you're both down to help raise children who aren't yours. In that way, the power imbalance is addressed, and you're both helping the offspring of other parents.
If that recommendation upsets you, I'm guessing one of two things:
You've been programmed to think stepfatherhood virtuous.

Or, you lust for a woman who has a kid. Maybe you're already dating her.
The only people who will say you should be a stepdad are those with an agenda. And I say this as a guy who was raised by many different surrogate fathers during his childhood.
My birth father was mostly nonexistent from the age of 2 to 12. I only would see him during summers after that. We have a good relationship now, but it's taken nearly 15 years to get to that point, with drama in between that I would wish on no one.
I say this because it makes me immune to the most hateful responses someone might have about my stance on this topic, which I happen to know better than almost anyone. The only criticism that might strike me as genuine is, "You're ungrateful for the love those men had for you!"
The answer to that is: no, I'm not.
I'm very grateful for the parenting attempts made by my many quasi-stepfathers (none ended up marrying my mother, except one briefly for a few months). They all had different influences on me. Some good, some bad, some mediocre, but I appreciate the effort they made if they did make one.
There are a few who had a significant impact on me, and I will thank them until the day I die.
One of them was an Italian chef. He was the first person my mother dated who truly acted like a father. My mother told me he is the one responsible for teaching her how to let my cry as a baby and not rush to soothe me. "Let him cry, and he will stop," he told her. He even sat on her to keep her from rushing to me. He is still my mother's close friend even to this day.
Another important man was a boyfriend who would later come out as gay. He had some degree of heterosexuality given he had a relationship with my mother, so it would be accurate to classify him as bisexual. My mother had suspected he was more gay than not, though, and after they broke up, he decided to follow that life. He was very, very good to her and me, and he loved us both very much. Even now, he is still a close friend of my mother and visited me on my birthday in Europe a few years back.
The most beautiful follow up to this story is that, after all these years, he still has a picture of my mother and me on his desk. When he's asked about this picture, he says that if he had desired the life of a straight man more than his current life, then we would have been his life. My mother would have been his wife, and I would be his son. I think this is extraordinarily beautiful.
The third important surrogate father was as close to a stable father figure as I would ever have. Although he had a son and daughter of his own, we were more closely linked in personality than his own kids. You might say I was the son he always wanted. Karma brought us together for a reason because our similarity was insanely strong. However, he had serious personal faults that prevented him from truly being a man worthy of my mother's respect. He lacked the skills to allow the relationship to flourish. I will say without regret that he was an amazing influence in my life and taught me much about what it means to be good, to care, to love, and to be a man. I love him deeply and wish him all the best in this life and the next. He is a good man with a good heart.
However, I will say this unequivocally: I would never recommend any of them to take on the role they did and attempt to become a stepfather. Even more so, I say this about the rest of the men my mother dated. Of them, none of any importance come to mind.
All those men, no matter how good their intentions, were going after pussy (except the gay one, of course; he might be an exception and probably loved me the most, as his heart wasn't tainted by lust). For the rest of those men, I was a secondary concern. Even if they grew to love me later, I was not a priority.
Don't get me wrong.
I don't doubt some genuinely cared about me or loved me or wanted the best for me. Some clearly did, as I pointed out. It doesn't change the fact that they still wanted to screw my mom. I know this because I know men. I teach them for a living, and I know their hearts and minds better than they do.
But I get ahead of myself.
Let's look at why society lauds the stepfather and deconstruct its motivations so you can discover if you want to be praised for this act (and how this praise subtly motivates you to be a stepfather, even if you're not aware of it).