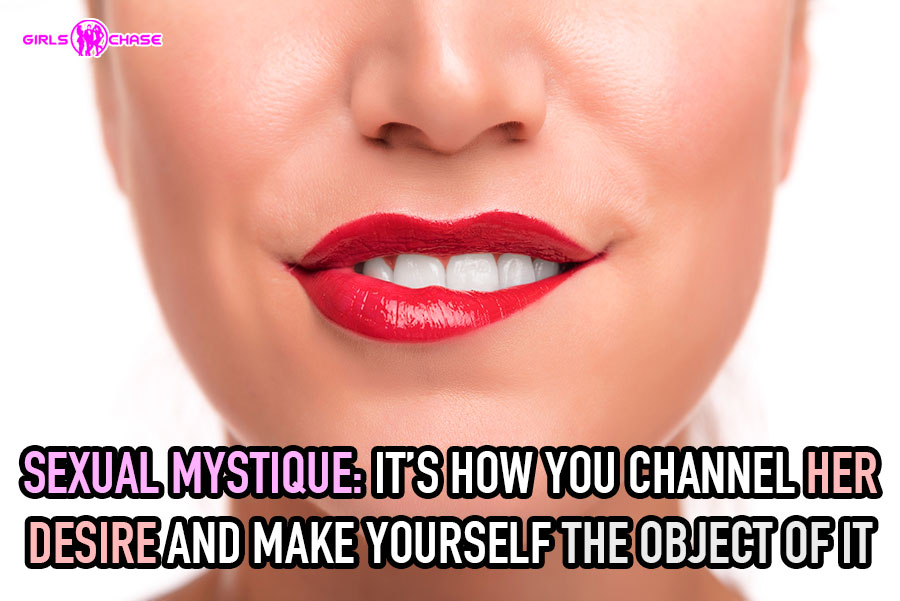 You can use the sexual reframe to quickly make conversations hot and sexual. The trick is to build a mystique – and to paint sexual images into her mind.

In my previous article I reintroduced the concept of the sexual reframe.
To recap... the sexual reframe is a technique where you take a girl's desire for sex, and mold it into something new and different that can be enjoyed by the two of you.
This also ties into the power of liminal space – a moment hanging between time and space, in which whatever happens "doesn't count" and we get to tap into our primal desires. And, as I discussed in the previous article, sexual reframing is a technique used on top of a liminal space to suggest to her that she shares your desires – with the purpose of heightening the sexual experience.
It's how you encourage her to like – what you like.
Now, to pull this off consistently, there are just 2 necessary steps that need to be worked into your seductions. Think of it as a recipe for sexual reframing.
Cultivate a Sexual Mystique
Share Emotional and Erotically-charged Narratives