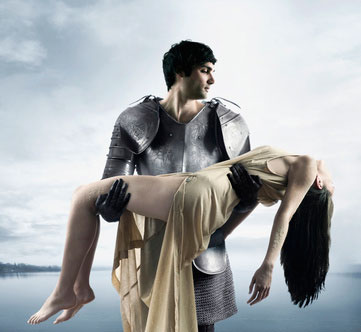 You see a really cute girl in a bar/club, on the bus, or even on the street. There's some really greasy guy all over her, and you can tell she's really uncomfortable and wants nothing to do with him. "I'm a good guy. If only I could go over her and have her meet a guy who's actually quality", you think to yourself.
But you're not sure what to do. You don't want to make the situation worse by introducing another guy into the scenario and potentially have things blow up in your face. Yet, you also know that it could go well... if you got this creepy guy out of the picture and were able to save the girl.
Today I'm going to show you why I see the opportunity to save a girl as one of the greatest and most fun opportunities for seduction. I'm going to show how to be suave, playful and will teach you to never doubt yourself when you have the opportunity to save a girl from a creepy guy.