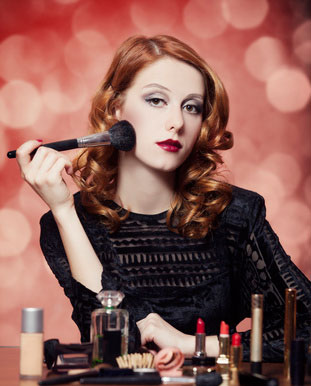 Weighing in on "You're Not That Special (and Neither is She)", 340Breeze made a great and perceptive comment on the emotional inhibition and sexual repression rampant in Western English-speaking countries, particularly in America. His comment was a long one, but it's a good one, and I'll repost it in its entirety here:
"

There needs to be a solution to dealing with the culture and its influence on women's mentalities...and a discussion on how those influences make seduction more difficult than it should otherwise be. Here in America we men have to deal with, among other things: the slut-shaming phenomenon, and other inhibitions that emanate from commodity status. I am glad that you guys have pointed out some of these detrimental mindsets. Would be nice to see an article or at least a page that summarizes these inhibition inducing mindsets, and a solution or two that a man can use to empower the women he fancies.

One issue (among many) with commodity status is how the observers/players treat commodities. If a woman thinks a man is a commodity, and thus expendable, why would she spend much time forgiving slights and looking for value in him as a person? The path of least resistance is to get bored and easily replace the commodity with something else. But you can quickly see why a man would (a commodity) be hesitant to treat any particular woman that he meets as special as she thinks she is, especially if he fears that he would open up himself to potential hurt/pain given that she would replace him in an instant. But that's inhibition.

I think this commodity concept stems from capitalism in part. Commercials, movies, etc make things/products appear effortless like there is little hard-work involved in creating a superior product/service, which of course is an illusion. Another issue with capitalism's influence on people's mentalities is the ease of acquiring the goods that you most value. If you have the money/credit then you simply buy it/get a loan for it. Simple. But getting the people you most value to remain incentivized to come back for more isn't always easy or effortless at all (until you become more attractive than most). Some girls I've met who think they're superior just don't understand how they stack up against other 'outlier' women that I've met before. Some are unaware or don't care all that much about what qualities an 'outlier woman' possesses vs an average woman who thinks she is superior but lacks most of the outlier qualities. Yet these average women feel entitled to be treated as special as a woman who possesses (in my view) superior qualities and abilities. Qualities such as feminine charm, grace, ambition, uninhibited (and thus not lukewarm) when it comes to her sexuality, smarts, good body weight, independence, good looks, humility, living a passionate life she truly enjoys, can tease/take jokes adequately, knows how to touch me to excite me, can dress the part well (casual vs sophisticated), high emotional intelligence about people's needs/wants other than her own, and so on.

The problem with dating is how some people respond to the dreaded commodity status. Some become somewhat inhibited (if they feel they may replaced at a moment's notice by inadvertently triggering autorejection in someone they like). Others might overcompensate and become an asshole (who negs other people to pop the bubble of superiority and bring others down to earth). I've met girls who refuse to compliment, who refuse to charm, who refuse to do anything to make a new, unproven man, feel special..at all. And at first I couldn't understand this mentality (like how could you like somebody but refuse to make them feel good??) But I've asked some women why, and they've later told me they fear being charming at all to a new guy because they don't want to inflate any egos of any man who might drop them on a dime...Hmmm.

But the point of seduction is to treat another human being special. Unfortunately, inhibition is a killer to seduction. Much of what you guys teach bears this out...you guys teach how to respond to inhibited women who worry about slut-shaming, which causes inhibition. You guys also teach how to avoid auto-rejection and the inhibited/cold behavior that results from it. Again, inhibition. And plus women are attracted to confidence like moths to a flame and by definition the confident aggressive seducer doesn't present himself in an inhibited way.

So I've been thinking about it recently, trying to put words to my actions, and I conclude that what has resulted is my response to women's behavior that follows from 'commodity status.' I have to spend much of my time in the beginning around certain women having to empower them and subtly encourage them (excite them even??) to become less inhibited around me and to open up and to trust me...on a deeper, non-superficial basis. I have to instill confidence in them first that it is okay to be sexual, or to tell deep secrets that they hold inside. But if I am successful, then the floodgates of emotion flow out from within. Other girls are relatively uninhibited from the start and need little, if any encouraging on my part to spice things up really nicely. Have you ever noticed a similar phenomenon?

Cheers,

340Breeze.

"
I agree with Breeze, that this is one worth addressing - so here's my shot at explaining what this is and how to deal with it.