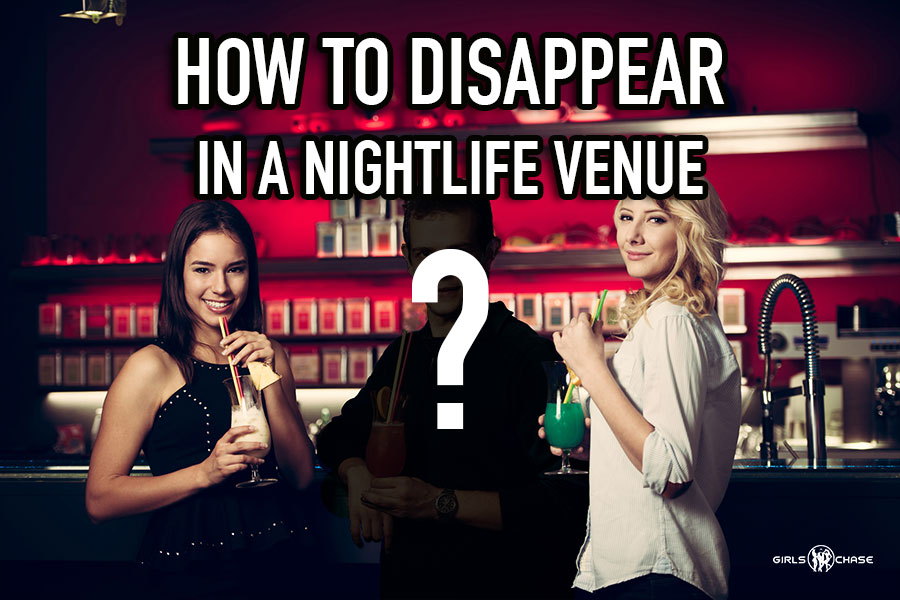 The whole process you need to vanish in bars and nightclubs. Hide from exes, stalkers, or that annoying guy or chick who won't let you be.

Welcome to second half of this series, guys! In part 1, we introduced and discussed the concept of shadowing, which can be understood as disappearing in the crowd. It is a technique that will help you escape the social world by becoming a ghost.
Sometimes it is best to be seen publicly (surrounding yourself with girls to create social proof), and sometimes it is not. We discussed the situations in which such a strategy would be useful, and the reasons why.
Shadowing helps you:
Avoid female attention in order to avoid stalkers and girls who are potential cockblocks or drama

Avoid auto-rejection; whenever girls see you hooking up with someone, you risk coming off as unattainable

Avoid being seen as loner (if you happen to be alone in a club)

Avoid making your girl feel slutty by making her disappear in the crowd, enhancing the effect of isolation
In part 2, we will discuss the "hows." The techniques shared in this post will be pretty straightforward and easy to implement, so they are suitable for everyone. And they apply mainly to night-game situations, so you clubbers and bar jumpers, this post is for you.