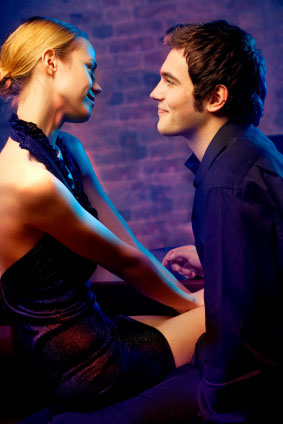 It's Friday night, and you're sitting at home by yourself. No girlfriend to spend time with, no gal you're kind of sort of seeing to call... not one girl to keep you company.
A thought pops into your head: "Maybe I can go out and pick up a girl!"
But, just as quickly as it popped excitedly into mind, a bunch more thoughts rush in to dampen your spirit, and you realize that you really just don't know how to pick up a girl.
You go to a bar or a nightclub, and... use a pick up line? Then what? Buy her a drink? And then just hope somehow at the end of the night the two of you end up in bed together.
No, no... you know it isn't that simple. There's a lot more to it than that. You just don't know what that "lot more to it" might be.
Fortunately though, by fate or fortitude or because you knew where to look, you found this post. As a guy who's spent the past six years studying, refining, and honing his ability to meet girls and get them in bed fast, and who's spent much of that time teaching other men to do the same, I'm rather uniquely qualified to help you succeed.