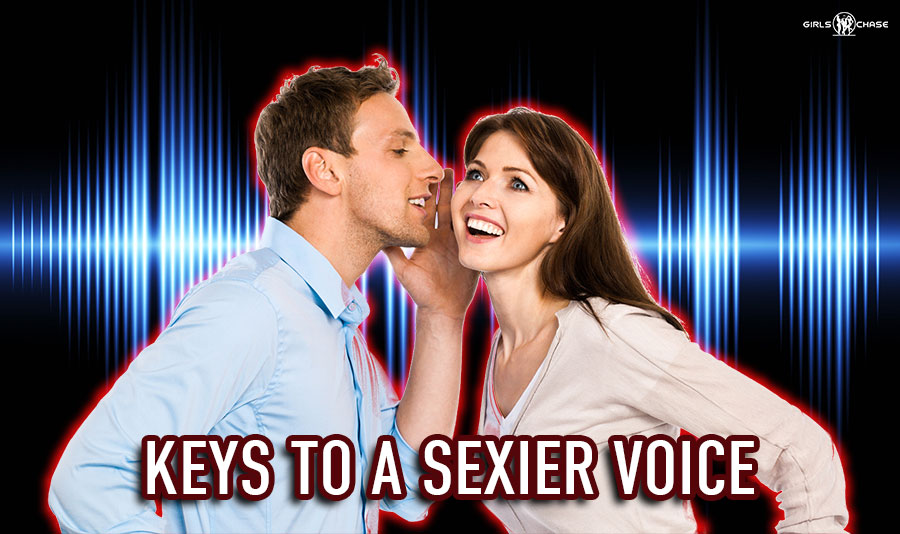 Seduction is like music, where the instrument is your voice. Here's how to develop a deeper, seductive voice that strikes a sexy chord with the ladies.

Ah, the voice. It's one of the most powerfully seductive tools available to men. It's extremely important for every seducer to develop his voice. Because when it's used correctly, your voice will take your ability to lead, arouse, and even persuade women to astronomical heights.
You'll even gain the ability to draw women in – right from the moment you open your mouth. This is an essential tool for dating success to ensure that you're on the way to developing air-tight fundamentals, and it is especially important if you want to become a better conversationalist or use sex talk.
With a great voice, everything you say becomes inherently more interesting and emotionally stimulating. What's more, this tool makes it much easier for you to ignite the flames of her sexual desire, filling her with lust just off the strength of your voice.
Women will more closely listen to what you have to say and be intrigued by it. And yet this key aspect of seduction is often overlooked by aspiring students of the game and experienced seducers alike – even though it's one of the fundamentals for getting girls.
That's why in this article we're going to take a closer look at the voice. We'll discuss what makes a good voice and detail steps you can start taking today to develop your voice to make sure that you're on the way to getting this fundamental aspect of seduction down pat.