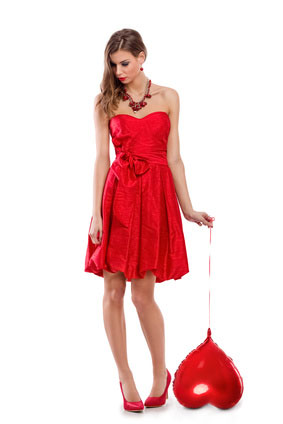 Many years back, I had dinner with a girl I'd recently just slept with. We were both young and inexperienced; our date had been fun, but the sex mediocre.
On this second date, we had a nice time, and chatted. I didn't have much more time in town, and would be leaving soon. At the end of the meal, I invited her home.
At first she accepted, but then she stopped, mid-walk: "Wait, you're leaving, right? You know what, I think I'm just going to go home."
I didn't fight it. I said okay and let her go. I'd be lying to say I wasn't disappointed.
If you've been hooking up a while, you've no doubt experienced this too:
Sometimes she's happy to sleep with you again and again once first sex occurs


Other times, you sleep with her once, and that's it

... and there isn't always rhyme or reason to it either.
A girl you had a great date and phenomenal sex with may not call you back, and a girl you bumbled your way into the bedroom with and prematurely ejaculated in front of may fall all over herself to meet you again.
So what gives?
What's it take to convert a girl you've slept with once into one you sleep with again and again?