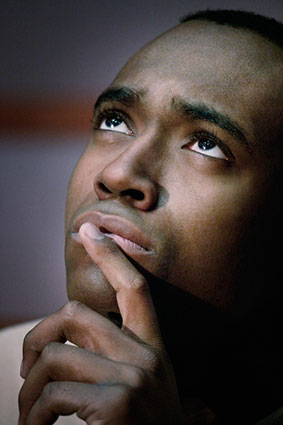 Men are supposed to be natural born leaders. They are supposed to voluntarily run into the throes of danger, protect all those who they hold dear, and, most of all, make sound decisions on a consistent basis whenever a challenge or dilemma presents itself.
But if this is what men are supposed to do naturally, why do so many men find it so hard to be good decision-makers? Shouldn't it just come to them like second nature? Although some people may believe that decision making for a man is easy, all men know that it can be hard to make a decision – not because of the act itself – but more because we fear bringing about a negative outcome or not making the best decision we can in a given situation.
Most of the time when you ask people for advice on decision-making they just say things like: "Just do it!" But this isn't really advice. Nor is it really useful unless you're already decisive.
So how can we make ourselves more effective decision makers? That's what I'm going to talk about today. I'm going to outline some important mindsets and techniques in order to make you stronger and more confident in your decisions and, more importantly, your decision process.