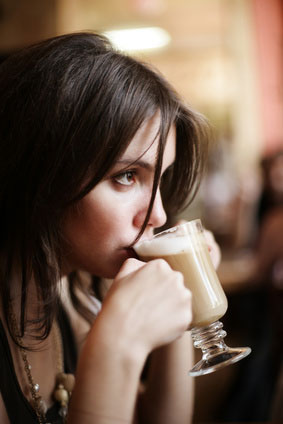 On the new forum join bonus post where I asked for suggestions for the limited-time ebook offered to the first group of forum members, a reader weighed in with his preference:
"

I'd like some tips and tricks, and knowledge about longer term relationships - for example, how to bring a girl out of that 'brick wall' sulk! I seem to attract fiery and moody, and I would like to know how other people deal with this. Never too old to learn?

"
While this didn't make it into the ebook in question, I've been trying to get through each of these and tackle the ones that weren't addressed there on the website here.

If you've been in a relationship that lasted any substantial length of time, you've no doubt encountered what our commenter here is talking about - that sulky, pouting, dreary moody girlfriend situation.
For men in relationships, there are few things more dispiriting than a girlfriend, moody and sulky, skulking around the apartment, acting like somebody stole her bag of cookies, and you have absolutely no idea why. It can make you want to pull your hair out and exclaim, "Out with it already, woman!"
If she'd just TELL YOU what the problem was, by George, then you could address it at least!
Well, if it's any consolation, science is here to tell us we're not crazy, and women really DO do this and feel this a lot more than men.
And I'm here to tell you what to do about it so she knocks this off and starts acting a little more chipper again.