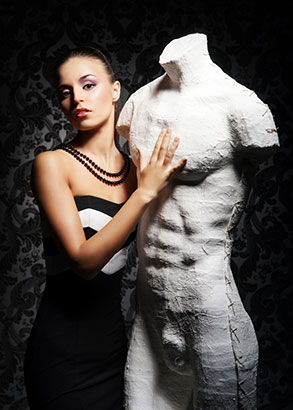 This is the first in a three-part series on regional sexual selection pressures. This piece introduces the concept of "game imbalance", defines it, and posits it as a contributing cause of men's difficulties with women.
---
I have an alternate theory why certain classes of men struggle with women far more than certain other classes do, on average. Alternate from what most guys cite: looks discrimination, racial discrimination, height discrimination, income discrimination, etc.

The one we've been seeing the most complaints from on the discussion boards lately are men of Indian descent. Asian and Arab guys struggle a lot as well. Of course, men of all races complain about their inabilities to succeed with women (and I've heard plenty of success stories and known personally plenty of successful guys from all of these racial groups), but some of these race-level complaints are far more ubiquitous than others.
So what makes the difference?
I have a theory. Actually, a hypothesis. I'd like to call it "game imbalance hypothesis."
And if you'll walk with me a moment, I'll show you how I think the effect the hypothesis describes is hampering certain men and favoring others in the sexual marketplace.