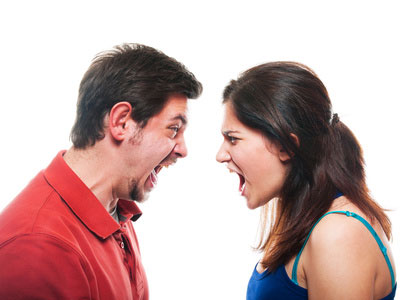 As I've involved myself more and more in the world of start up businesses, I'm finding myself increasingly involved in close relationships with dynamic, intelligent people who are accustomed to calling the shots... just like me. Inevitably, this leads to blow ups, power struggles, and all kinds of messy issues, very similar to the fighting in a relationship you see of the romantic variety.
I've been comparing a lot of what I've experienced here to the fighting I've gone through in my own romantic relationships and that I've witnessed in the relationships of friends, students, and others, and I've started teasing out some really interesting correlations.
What I'm realizing is that fighting in a relationship - everything from when women test men to a lot of the underlying rationale behind women and drama - arises out of a handful of required ingredients.