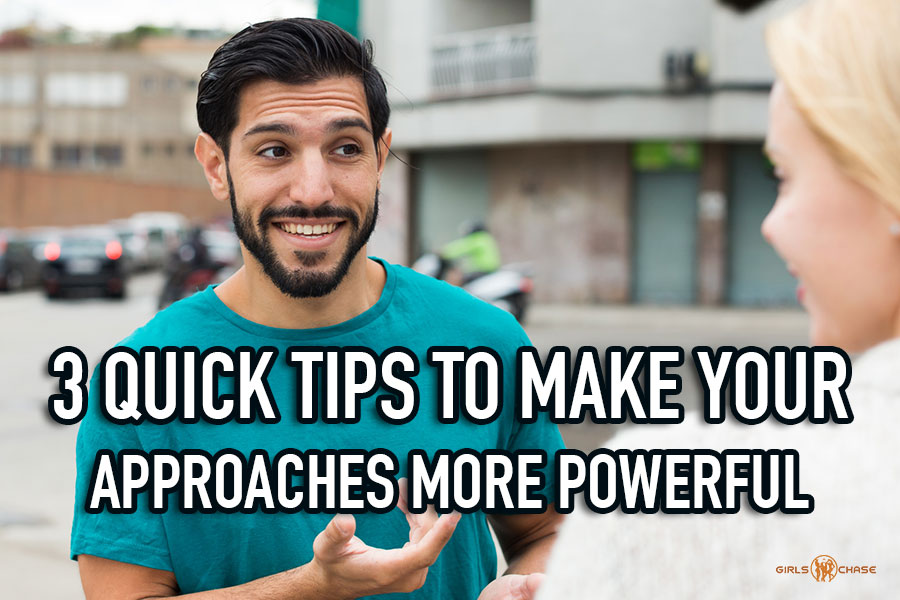 Hold your eye contact, don't approach head-on, and let her see you first: 3 quick, simple, important elements of every good approach.

I'd like to say a few words about approaching women (the very first segment of the seduction process). There's an abundance of technicalities that concern what needs to be done in the latter parts of the process, but it's also very important to discuss the specifics of the approach.
Because the way you approach her sets the tone for the entire seduction.
That's right, approaching her in a sloppy and uncalibrated manner will result in you setting a bad precedent for the entire seduction – something you will probably have to fight uphill and recover from as things progress. And who wants to be doing that when they could instead be delivering the juice to a much more receptive girl?
Therefore, it's safe to assume that if you approach her correctly, you'll be taking a necessary first step to ensure that the remainder of the seduction proceeds smoothly.
So here are three (3) tips that will help you avoid some very common slip-ups and get things going in the smoothest way possible.