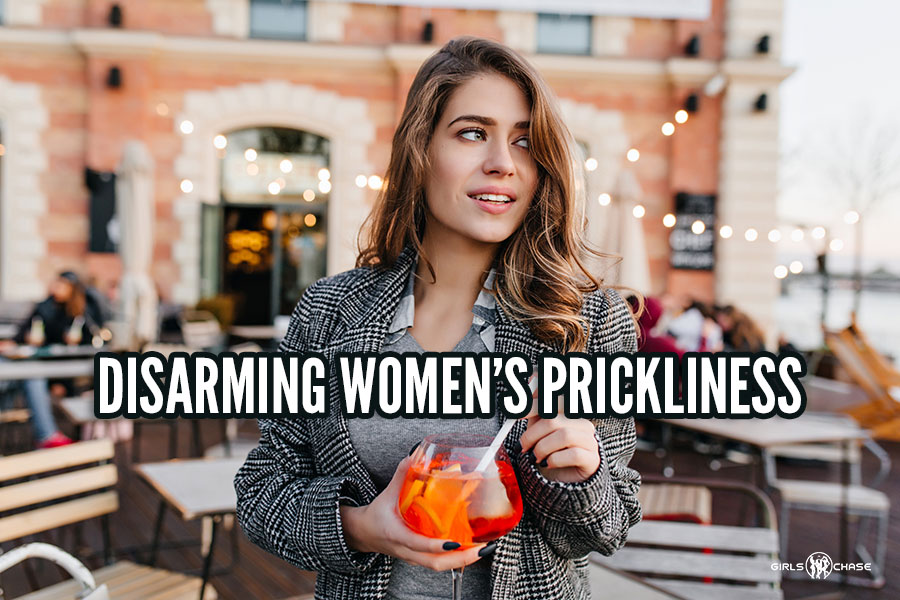 People are becoming pricklier, and women are no exception. To succeed with them, you must at times disarm them first. There are 4 different ways to do that.
Lately I've been dealing with disarming.
The concept sprung to mind most recently as I realized more and more of our readers are men stuck in the 'standards zone' -- a place where they cannot get the women they want because they don't meet those women's standards. Rather than disarm their concerns (because I wasn't really treating them as part of our target audience before), I argued with guys that women's standards are not actually high... which of course just makes guys who are of this mind close up and dig into where they already are.
Now, arguing with people obviously is not an effective way to open up communication lines with them.
Arguing is what you do when you want to bludgeon someone, either to make an example of him, or to win him over by sheer force of argument... which usually won't carry much farther than a single interaction, and tends to burn through good will.
The thing is, people across the board are becoming more argumentative -- and that goes for women.
People are more opinionated right now then I've seen them since I've been alive. I wasn't around during the anti-war protests in the 1970s, so maybe it was worse then, but at least in the years since the 1980s this is the most prickly I've seen it.
Women in particular are being dosed with all this propaganda about a 'battle of the sexes' going on.
Not all women are equally susceptible to this programming. Some are very, some are a little, some aren't really at all.
However, you will encounter women who are.
To succeed with these women (or, as a less ambitious goal, to avoid unpleasant encounters!), you must be able to disarm their prickly defenses.
You must, in other words, be able to take them off their guards.