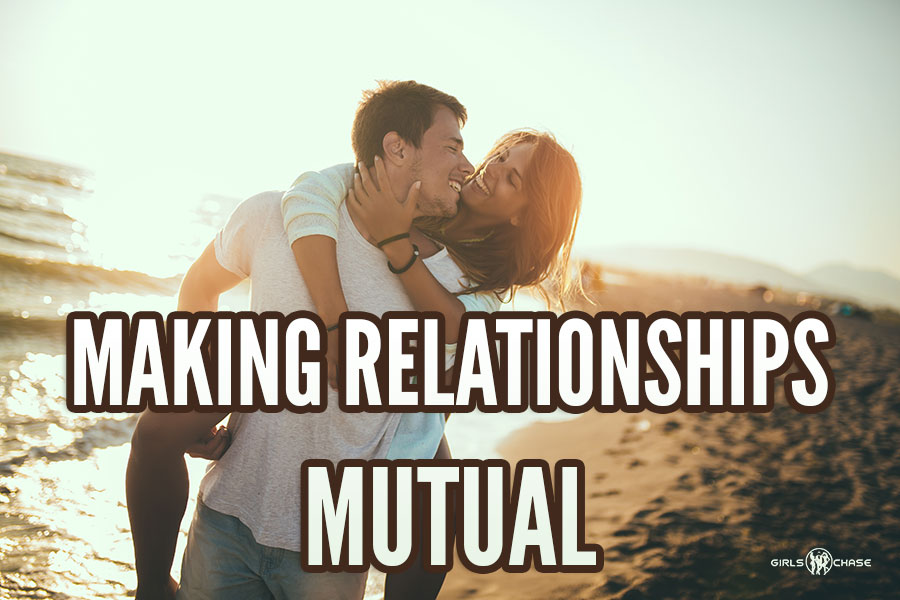 Are your romantic relationships mutual… or adversarial? If you want a healthy relationship, you must seek to make yours as mutual (for both parties) as you can.
There has been this rise in what I'd term an 'adversarial approach' to romance.
In a way, the modern seduction community itself came from this. Women were out there, according to the seduction community, with their ' shields', seeking to resist men, to screen them, and test them, and men had to figure out ways to overcome these challenges and cause women to submit to them rather than brush them off.
(I never liked the terms 'bitch shield' or 'shit test', which is why we shortened them to 'shields' and 'tests' here. Even then these terms are still a bit too adversarial for my tastes, but when I began the site those terms were already established and I didn't want to totally reinvent the wheel, so we used them as-is)
It's not only the seduction community. Everything about Western romance has this touch of adversity to it.
Women advising other women say to 'never settle', as if love is this battle for the absolute best man and anything short of that is selling oneself up the river. Men talk about women not being 'worth learning all this', as if to enter a relationship one must learn a form of extreme combat that is no longer worth the reward one gets at the end of it. Women and men alike complain that the opposite sex is no good and not worth being with.
Modern relationship advice often talks about 'compromise', as if the two sides of a relationship are at war, and must come to an accord to move forward on things.
Yet a healthy relationship is not this way.
A healthy relationship is a mutual relationship.
It is one where partners do things together because it is mutually beneficial to do so, and because they enjoy being with and serving each other in their unique man and woman roles.