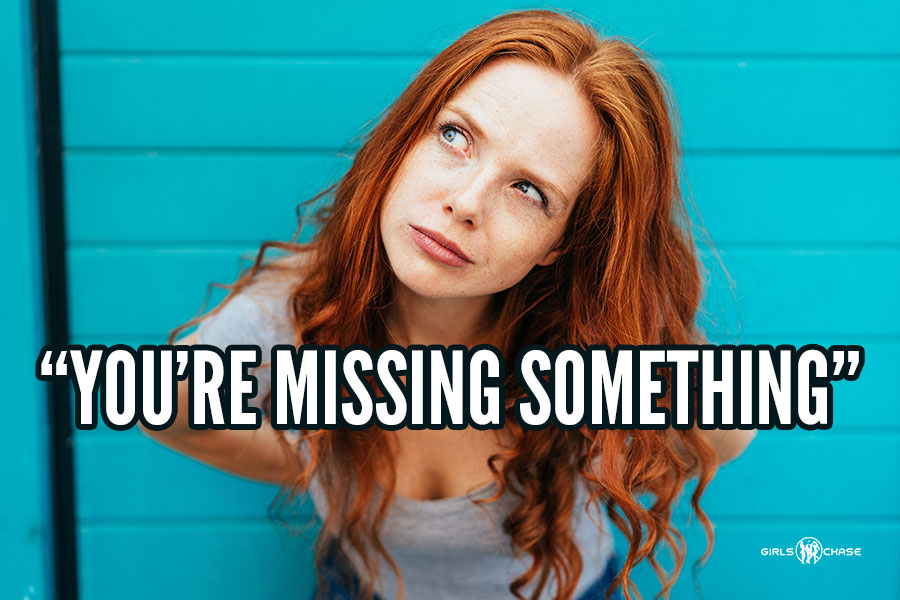 When a woman gets on a high horse, here's an easy way to interrupt the pattern she's in: point out to her that she's missing something.
Pattern interrupts are useful tools.
They break people out of autopilot, snap them to attention, and force them to actually consider what you're saying. Without this, people may remain tuned out, reacting rather than considering, and it can be very hard to get them to do anything other than follow along with their preprogrammed behavior.
Lately I find myself using a "missing pieces" pattern interrupt increasingly often.
It's useful when dealing with opinionated people, people with their minds made up, or people attempting to lecture you about something.
In fact, the more certain someone is in his frame, the more the "missing pieces" argument interrupts his pattern.
It's therefore an almost unique tool in that the stronger the frame control of the individual you use it on, the better it is at disrupting his frame.
How's it work? Let me show you...