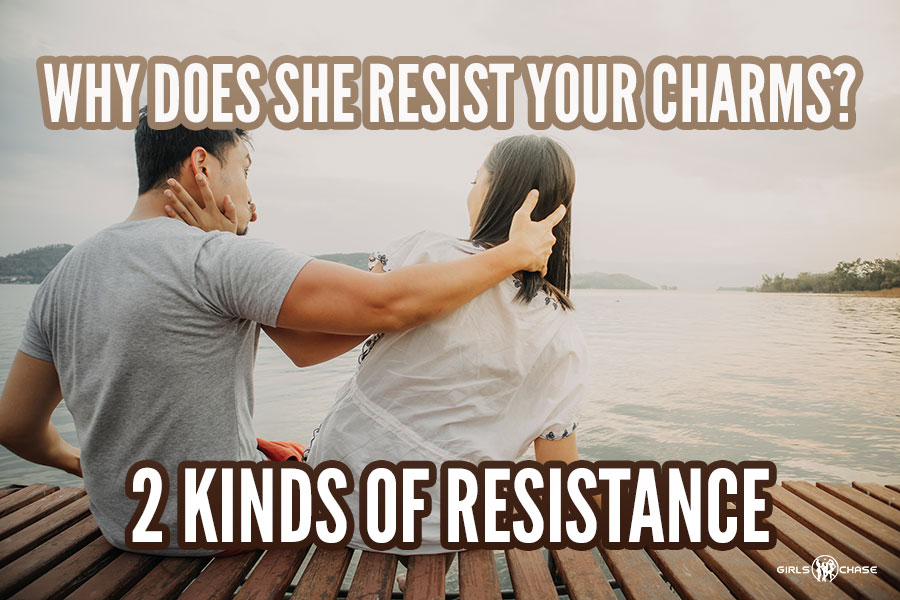 Women will resist your pickup attempts for different reasons. One is to avoid looking easy (anti-slut defense)… but another is because you don't seem like the "right" guy.
Hey guys! Welcome back.
Today I will discuss two different forms of resistance you get from women: anti-slut defense (ASD) and female state control (FSC). I'll differentiate between both and discuss their connection to frame-related issues while providing suggestions for dealing with each.
I have mentioned both forms of resistance at length in the past and dedicated a long series to female state control. It is a fairly new concept I came up with a few years ago, which generated a paradigm shift in the seduction community's conception of female resistance.
Anti-slut defense, on the other hand, is an older concept, if still key. Many seducers have also discussed it at length.
I don't believe that a comparison or differentiation between the two concepts has ever been attempted, with clear indicators allowing us to distinguish them. Understanding each form of resistance and telling them apart is crucial if you want to use the correct remedy efficiently. I propose to do this today.
First, let's recap both types of resistance.