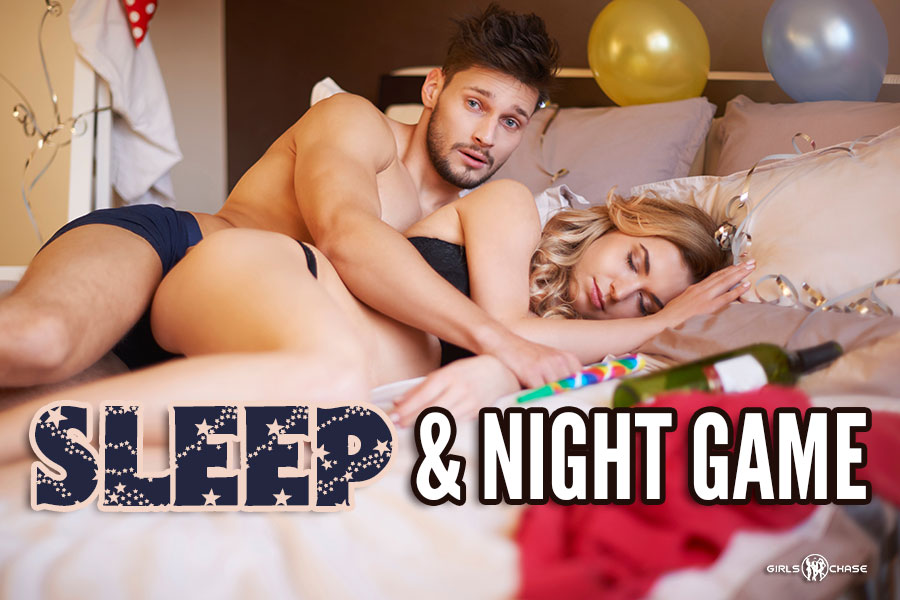 When you're out late at night, it's bound to effect your sleep. A veteran night gamer shares tips on staying out late regularly without ruining your daylight hours.
Hey guys. Welcome back.
Today I want to discuss lifestyle choices.
Many guys want to try night game. But the usual concern I hear is that they have standard 9–5 jobs, and it's hard to go out.
I must start by saying that this excuse is invalid. If people have daytime jobs, which they do, and if that's why they can't go out, then how come the nightlife is not dead?
Considering that most people have these jobs, and many go out at night (especially girls), why can't you?
Most people go out at night, especially those higher in the social echelon, like higher-value guys and hot girls. They have more fun in clubs than lower echelon people, including weirdos and geeks. But few of them go out twice a week EVERY weekend.
Yet this is what full-time night gamers do.
I understand that this is perhaps not "9-5 job friendly." Unless you apply certain measures, it can ruin your sleep and health in the long run. This post is for anyone who wants to become a full-time night gamer. I'll discuss how to do it while still preserving your health. Even if you don't have a job that allows you to sleep during the day, this post is still for you.
You don't need to become a full-time night gamer (going out twice or three times a week). You can go out once a week or once every two weeks—neither option clashes with the standard professional lifestyle. Nevertheless, if this is you, this post is for you.
If you do not occasionally go out at night, you are not taking pickup and seduction seriously and likely will not become a high-level seducer. Night game is amazing because it allows you to get lots of field experience quickly. You'll find plenty of targets packed in one place. It's a form of game that forces you to think and act quickly and apply the most techniques. It is pickup on steroids. There are no good seducers who do not do night game occasionally or haven't done it before. This goes for day gamers too. After all, you don't want to miss out on the hottest girls!
Let's talk about going out at night while still maintaining your health. It all starts with developing healthy lifestyle choices.