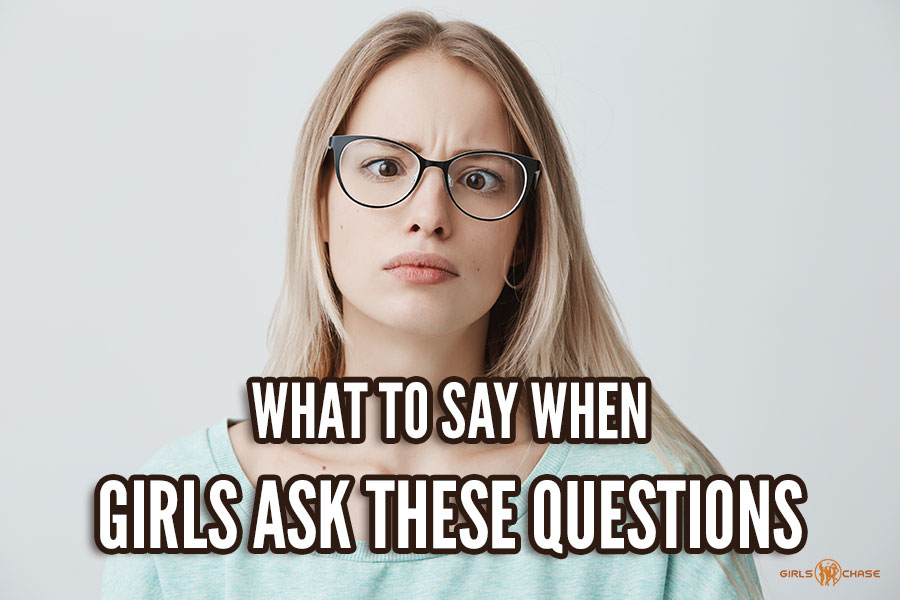 Girls say the darnedest things. When they hit you with challenge questions about what you are or are doing, how can you best respond? Like this:
On my recent article about triggering women to ask you questions, a reader asks:
Chase,

How do you answer the question of why are you single, never married, or why you don't have any children as an older man?

What would be a good way to answer that if you're an average guy?

I can see some men getting away with this if they have some type of business or something, but what if the man really didn't want to settle down by choice?

Thanks
a common stumbling block for beginner (and even intermediate) socializers is such "put you on the spot" questions people ask about certain things.
In particular, about things you should be or should have done (based on conventions, that is), yet are not or have not – or these questions' close cousins, why you ARE doing something you're doing or HAVE something you have (that ordinary people don't). These include questions like:
"Why are you single?"
"Why don't you have a job?"
"Why don't you have a BETTER job?"
"Why don't you like [some trendy thing]?"
"Why don't you work out?"
"Why don't you own your own home?"
"Why don't you have a car?"
"Why don't you have any friends?"
"Why are you going out alone?"
"Why are you talking to strangers?"
"Why are you talking to me?"
"Why do you have that?"
"Why are you wearing that?"
"Why haven't you ever married?"
"Why don't you have kids?"
Etc.
You'll get different questions depending on your age, the setting, and your situation.
However, every guy gets questions like these from time to time.
They're great questions for people to ask, especially inquisitive women, because they reveal loads about you – most men stumble when they get these questions, so answer in revealing, unsmooth ways.
How must you answer questions like this so as to make your answer smooth?