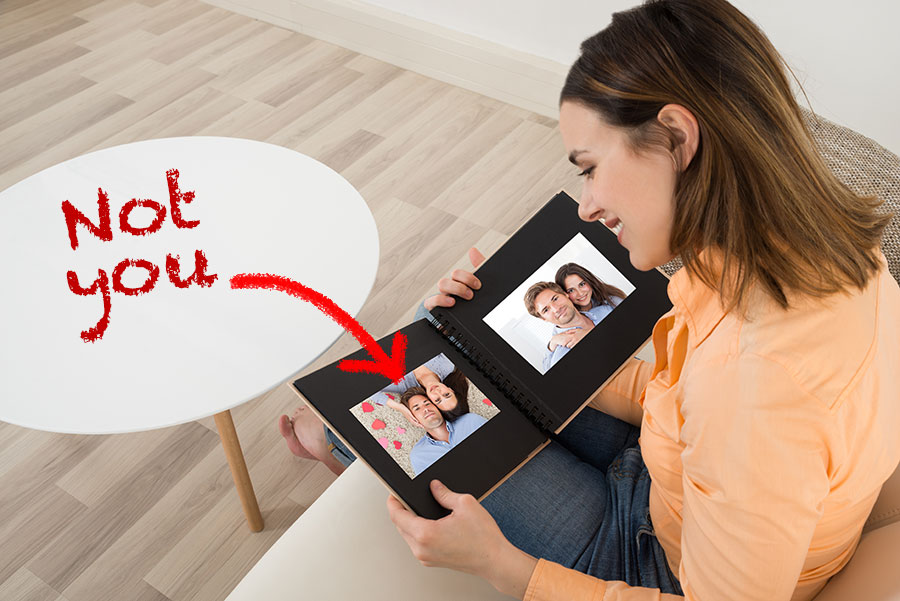 Is it normal for a girlfriend to keep pics and other reminders of her ex-boyfriend? To some degree, but if she's always looking at them or bringing him up, it's a problem.
Commenting on my recent article about the Feminine Interest Spectrum, reader Fanfun asked about what to do when a girlfriend has pictures of her ex-boyfriend (or other past lovers).
He says:
Will you make an article on how to behave when the girl you are with has archived photos with her ex or old photos or otherwise things prior to the relationship that she says she keeps as a memory but that still convey a public message and one of respect towards you? How to deal with you in this regard?
I asked for a little more detail on the issue, and he expanded:
My thought is that if he still has photos with him both on social media and in the gallery he still has some relevance and danger like any other memory like a song connected to him, it would be interesting an article about how to deal with it even if we do not catch it (and that therefore means that he could or could not think about it or review any type of memory such as photos keep t-shirts etc)) the fact of still having of the material, how to act? And how could we do if if he already has many experiences connected to a guy to make us love more or / and forget others?
My first response was that this isn't really worth worrying about.
But I considered it a bit more, and the reality is that it really does depend.
It depends on how attached she is to the ex in question. It depends on how romantic/nostalgic she is. It depends, too, on how likely a threat this man from the past is to your current relationship with her.