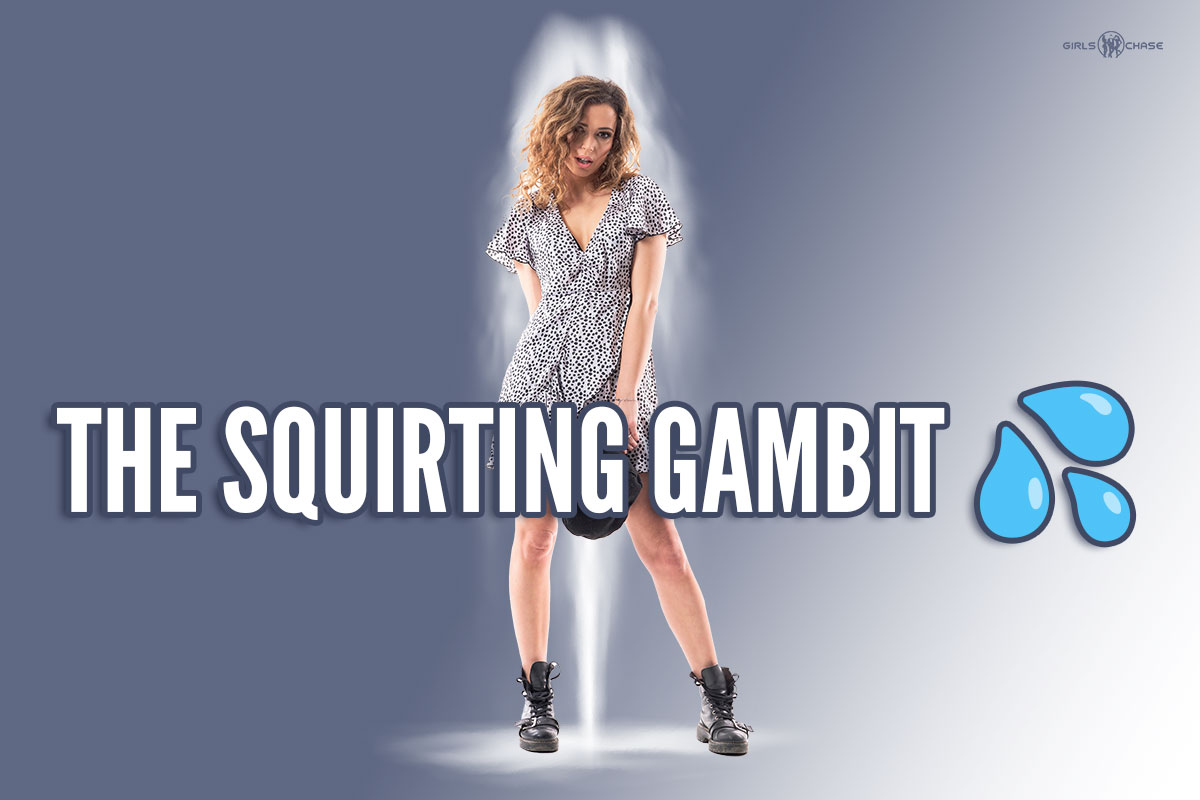 If you already know how to sex talk, you'll like this one. By discussing how to make a woman squirt, you can make her so excited she… wants you to make her squirt.
Hey guys and welcome back.
Today I'll go through another gambit. This one is bold and explicit. The goal is to convey sexual prizing to arouse a girl. It's a powerhouse, but it can be tricky for beginners at sex talk to pull it off. So it is more suitable for advanced guys.
Use it mid- to late-game to escalate the vibe and further sexualize your interactions. It's ideal when you need to spike her so she agrees to go home with you or when you are back at your place and are about to seal the deal!
Of course, physical escalation is also good instead of verbals. You can combine both, although be careful that bold touching plus bold sex talk can be overkill. To learn more about when to use touch versus verbals, see part 3 of my sex talk calibration series for an in-depth discussion.
This gambit is older but very powerful. It may be harder to pull for beginners unless the vibe is strong and:
There is already a solid sexual frame set. This gambit can reinforce the sexual frame, not set it.

You have already talked about lighter sexual subjects.
With that out of the way, here is the gambit. I will start with a transition, cover the gambit, then discuss the mechanisms at play.
I'll break down the gambit into three parts. You can view this as one gambit or three interconnected gambits.