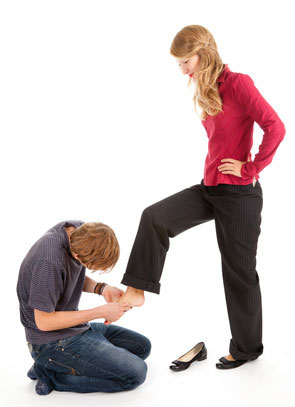 340Breeze poses an intriguing "What if?" scenario over on the article about astrology:
"

An interesting question is how do you think women would behave in general toward men (in terms of their attitude, expectations, submissiveness, physical attributes (caring about being fat vs slim), etc) if the vast majority of available men were completely unwilling to trade (access to resources, money, etc )for hopes of sex? I know this is unrealistic since clearly women have choice in men because: (1) men are the agressive sex meaning women have lots of suitors just by being a woman; and (2) men seem to want women's vjs more than women want what men have to offer.

"
I think this one's worth addressing because I see a lot of frustration from guys on various corners of the Internet about desperate men trading their time and energy to women in exchange for the hope of a chance to maybe possibly someday if they're lucky have a shot at entering said women's vaginas.
The talk is that these desperate men make it harder for everyone else to get laid, and/or that women are becoming overly entitled as a result of it.
And to some extent... there's a nugget of truth in there, yeah.
But to a larger extent, this is looking at the problem all wrong, with blinders on to the real setup – and the real solution.