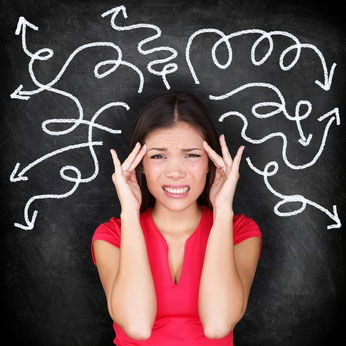 Is it that girls are illogical, or is it that by worrying if a girl will follow our logic we forget to inspire them instead?
When it comes to girls, an experienced man knows that thinking outside the box is key to understanding the choices women make, and he embraces this fact because it not only affords her freedoms, but it affords him some too. Great relationships are built upon an understanding of why women need to be inspired daily rather than won over once and expected to then do as you do. Learn to inspire them and get rid of that confusion today.
If you are like most men, you have probably found yourself in this scenario: a girl has shown interest in you, and has indicated she will go out with you, etc., but then when it comes time she is nowhere to be seen or heard from. You call her later: "Where were you?" and she replies with something that makes no sense too you, given your prior arrangement: "Oh, you didn't call so I assumed it was off."

What?
To better understand why women do these kinds of things, you have to take on the attitude that accepts the behavior before passing judgement on it. Girls do things like this because, like you, they fear all kinds of rejection and making mistakes, but unlike you, they must consider the social consequences of how each situation "felt" and how it will reflect on them if they act on it. Girls do not reciprocate feelings and actions based on logic because the feeling of each action must be judged independently according to its context at that moment in time.