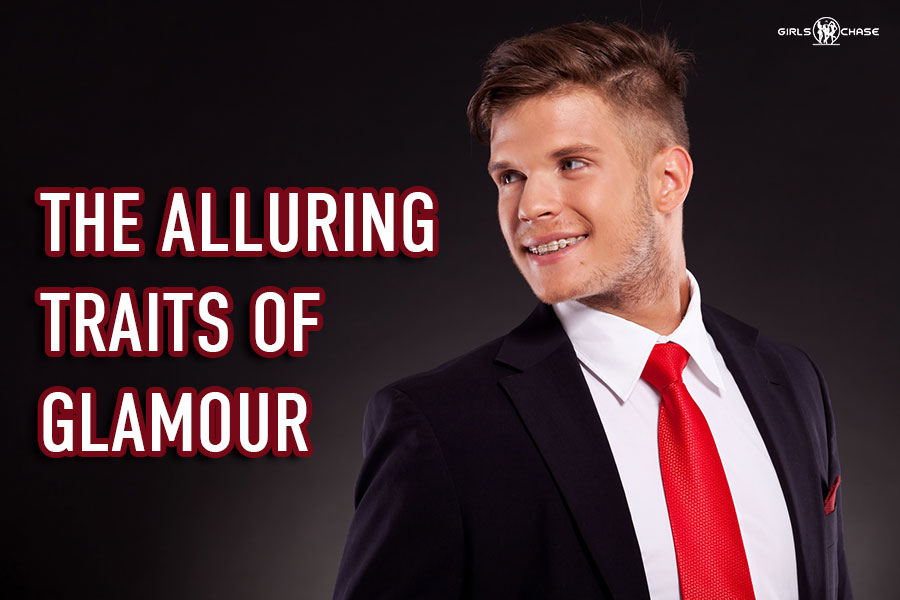 Casting directors look for certain traits to fill roles for alluring characters. These same traits happen to be effective for building intrigue and attracting women.
Ever noticed a relationship between performing arts, show business, and getting girls? Sure, we're all aware that some men in the entertainment industry enjoy lots of success with women. It's been like this for most of modern history.
Celebrities, rock stars, actors, and leading men in Hollywood have been bedding beautiful women for decades. Passionate fans have been tossing their bras and panties at stages and music festivals for years.
Fame and worldwide recognition are incredibly potent aphrodisiacs. It's worth mentioning that there's more than what initially meets the eye when it comes to the nuts and bolts of what makes some of these men attractive and desired by absurd quantities of women than just simply being famous.
It's called glamour.
Glamour is something distinguishable from fame.
Some famous people and celebrities are glamorous. Others not so much. For example, some actors we've seen in movies and TV shows just seem to have a special something. A certain, impressive, je-nais-ce-quoi which distinguishes them from their colleagues and fellow celebrities – even celebrities just as famous as themselves. And it's not uncommon for a new, glamorous and thus sexually-exciting young actor to appear in a breakout movie or TV show, propelling forward from a position close to obscurity, becoming more and more famous until he's a household name.
And these celebrities who happen to be both exceedingly glamorous as well as very famous are often regarded as sex symbols in popular culture.
Now, since we've established glamour as a quality that exists independent of one's level of fame, it's also worth mentioning that glamour and its thrilling effect on the women you meet can equally exist without any fame or recognition. You can become a seducer with an element of glamour.
So no, you don't really have to be on the cover of a magazine or star in a blockbuster movie to be glamorous. Glamour is a learned quality, and you can definitely develop it, too. After all, there's a reason why studying the mannerisms, facial expressions, and body language of certain actors and leading men in their movie and TV show seductions is a common practice here on Girls Chase.
Let's see how these leading men seduce the objects of their desire on screen. Let's pick apart, learn, and even adopt these attractive and exciting qualities which enable them to go beyond that and even seduce the camera as well as steal the hearts of millions of female fans.
As always, I like to go a step further – so in this article, you're going to get an inside scoop. I'm going to share specific tips and tweaks I've learned from my time in show business – things you can do and add to your repertoire.