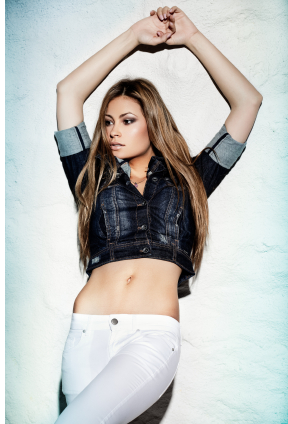 A friend of mine shot me an email the other day, and in one part of the email he asked me this:
"How do you respond to girls when they tell you they are models? I've been getting that a few times in my gaming career and still have no clue how to reply... should I go: "Hmmm, modelling? Why did you chose to work as a model when you could have chosen...?" or should I downplay it?"
Models, yeah.
That's just about every guy out there's fantasy: dating a model. They're everywhere we look, all around us: newspaper and magazine ads, television commercials, even in the movies. Models are, in many ways, the very picture of feminine beauty personified in nearly every culture around the world.
But how exactly do you get a date with a model?
The fact is, most guys, when they run into a girl they find out models, tend to panic a bit and freeze up. "Oh no," they think, "what do I do? What do I say?" Something tumbles out of their mouths, but isn't quite as smooth as what they'd hoped it would be, and they end up tripping over their own two feet talking to this beautiful girl with her prestigious career.
She leaves.
They sulk.
If this sounds at all familiar, well, don't worry, because it used to happen to me too. It doesn't anymore, and when I meet models these days they even tend to get rather excited about me. And helping you learn how to date models, too, is what I aim to do here today.