This is Part II of Drexel Scott's series on sexuality game. You can read Part I here:
"Sexuality Game: Making Her Wet with Words"
---
Before I begin this article, I want to tell you guys about something absolutely fascinating I heard the other day. I was speaking with my coworker Brian, and he told me about this amazing book he was reading online. He was telling me that in the first paragraph, the author of the book wrote,
"As you continue to read, focus on the message and pay close attention to what I'm saying, you may… become aware of the stark contrast between the black letters and the white screen. As this contrast becomes more and more interesting, you may find yourself suddenly able to place your attention on your breathing. When you begin to pay attention to how you're breathing, notice the rise and fall of your chest as you continue to inhale and exhale. And as you notice your breath, you may begin to… feel a slight movement of your head."
Whether you were able to notice what just happened and think about how I led you through that process, I want to make you aware of how Ericksonian language patterns work. There's a lot to them, and it can often be confusing at first. But if I were to ask you to… imagine yourself, a week from now, suddenly able to understand how they work, and looking back on this article as the beginning of that new understanding, how would it make you feel to know you had learned so much that you could begin to incorporate such patterns into the way you communicate?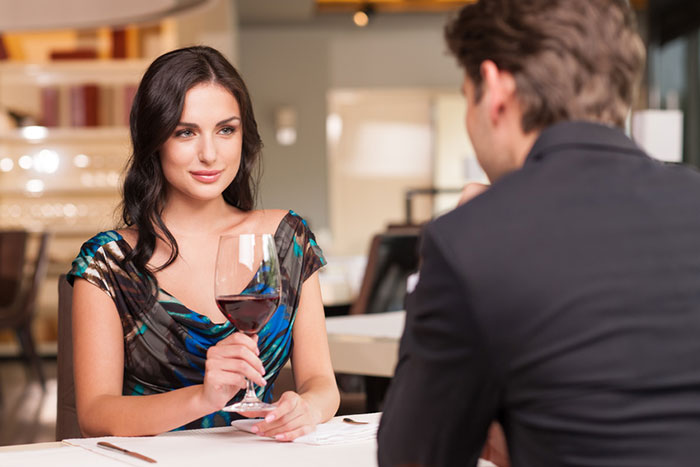 Let's take this chunk-by-chunk. It's the only way to begin to make sense of what can seem like a brand-new way to think about language.
The basic idea is this: you want to capture and lead the imagination of your audience.
In order to do so, as I mentioned in my article on NLP basics, you need to have a goal in mind. You need to know where you want to lead, and want to end up, so that you can take the other person there with you.
Since the goal of being able to capture and lead a person's imagination is to elicit an emotional state, you need to first choose the state you'd like them to be in.