71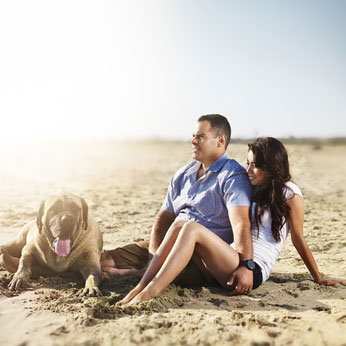 Ah, empathy. At its most basic level, "empathy" simply means "understanding where another person is coming from." I worked in the counseling field for a couple years, so I have been pretty well-trained in how to have empathy for others, and even how to make them feel understood even when you can't fully grasp what's going on for them.
That's the good news: you don't actually have to understand what someone's experiencing in order to empathize with her. Men will appreciate this, as women so often talk about issues that we simply cannot grasp, to which we simply want to offer easy suggestions.
Let's begin with a basic distinction, "fixing vs. understanding." If you have female friends — which I surely hope you do — you will be familiar with a common complaint women have about their men:
"I don't want him to fix it, I want him to understand."
About the Author: Drexel Scott
Drexel struggled with awkwardness and nerdiness early in life. Today, after tremendous personal development, he enjoys a life filled with social and romantic success. His journey from awkward young guy to socially skilled man stands testament to the fact that social skills can be learned, applied, and mastered no matter where you start out at.