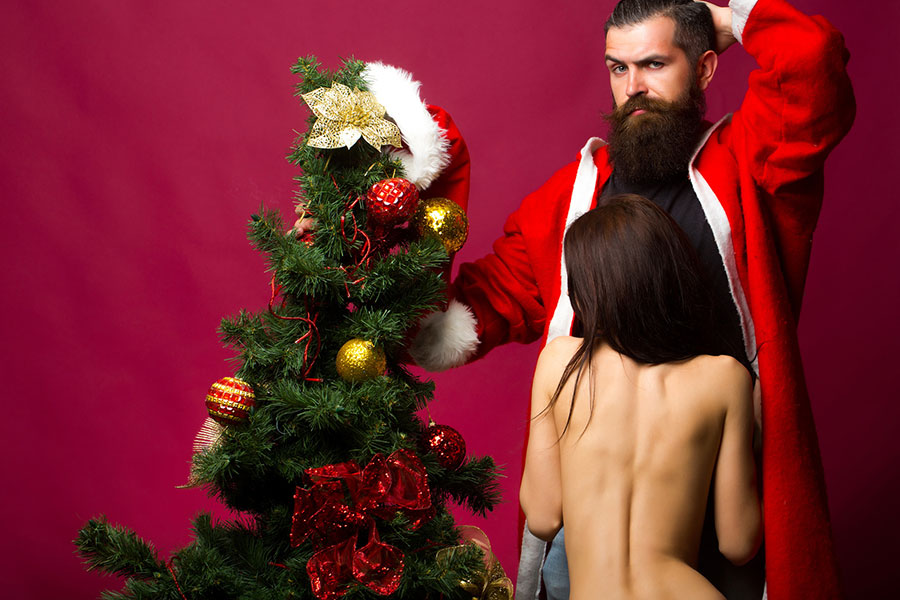 It's Christmastime. But what if you're alone? In that case, it's also a prime time to find a new girl to cozy up to for the holidays.

It's Yuletide. Christmastime.
Christmastime is also the time of the Wild Hunt, an ancient European tradition that predates the birth of Christ. And if you're single and not otherwise with family this year, Christmas is the perfect time for a wild hunt of your own.

Last year, Alek wrote a piece on why winter is a tougher time to meet girls. It's a great piece, and it's a phenomenon I've seen with plenty of guys. Most guys are a lot more motivated to go out during summer... a motivation that all but dries up during winter. There are fewer women out during the winter, it's colder, and many people settle into seasonal relationships (which they may or may not abandon when spring returns). Seasonal affective disorder kicks in. Lots of people just get, well, depressed during wintertime.
Nevertheless, personally, winter's always been my very favorite time to meet girls. I love it. And there are some very specific reasons why I love it:
If she's out, she's motivated.There's a certain level of self-selection that comes about during the winter. People go out just to party and have fun and enjoy the good weather when it's warm out. These people who just want to have fun tend to stay home a lot more as the weather gets worse. For practical purposes, that means any given girl who's out is a lot more likely to be looking to hook up during winter than summer, and is not out just to party. Her motivation is far more primal, and her drive to brave bad weather and chance an empty venue much stronger than her more contented, less motivated peers.


The vibe is more conversational. Another reason why I love winter is because everyone is in a more subdued mood. No one's partying hard and getting crazy. That makes it much easier for me to run my preferred approach, with lots of deep dives and chase frames. Girls have less time for conversation when it's warm out and there's energy in the air – they just want to party, and their attention spans are shorter. During winter, their attention spans are more focused and they're more down for a good chat.

She gives you more leeway. A third reason I like winter best of all is the ever-present desire to pair up for winter. If she's single when it's cold out, she probably doesn't want to be single. That makes her more motivated to do things that may lead to her not being single – like giving a man who approaches her more of a shot, and being more willing to take a chance with him. In practical terms, this means you get more leeway with women during the winter. I've noticed in general I can screw up with girls much more during the winter (like: slip onto a boring topic, or be a little too aggressive, or not have any time to meet up with her for a first date) and still take them to bed. Whereas if I make the same mistakes when it's warm outside, a girl's more likely to get ghost. I'm not sure if this is because of the longer attention span / fewer distractions / less male competition the winter offers, or if it's because girls are less content being single during winter... I suspect it's a combination.
That's just winter in general.
Yet here's the important part for this post: I have noticed, having gone out on Christmas on several occasions, that on and around Christmas day, it's like wintertime in general on steroids.
For this reason, Christmas, in my opinion, is one of the best times of the year to find a new girl... and unwrap her present.