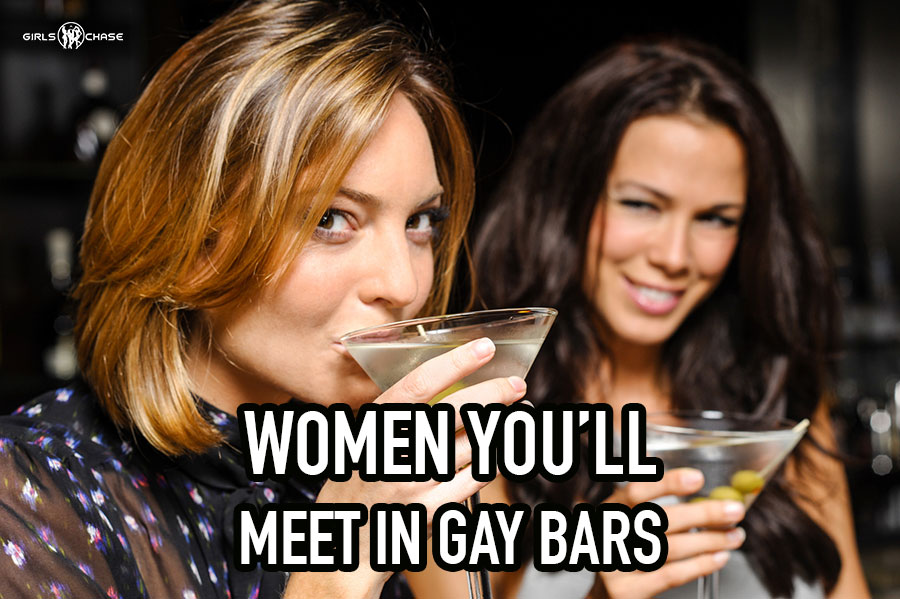 The list of gay bar patrons include a colorful cast of characters… and 3 varieties of eligible female.

Hey, and welcome to the second post in my series on gaming in the gay environment.
Previously we discussed the different types of gay venues, some of their basic dynamics, and how to handle them. Today we will discuss the different people who attend those venues. Most gay venues tend to be open to everyone, but there are certain types of people you will find here most often. Since these types of venues are niche, it is key to understand the crowd.
I will split this post into two sections, first discussing the girls (who are not gay), then explaining the regular visitors who are part of the LGBT crowd. Basically, in the first section I will cover the people who you'll seduce, and the other section will be dedicated to the crowd you'll have to deal with.
Before we begin... the disclaimer:
Disclaimer: If you happen to find an awesome gay club or discover that gay clubs are good places to get laid, please do not tell all of your bros. Truth is, I have seen many great gay venues die because of this. They are something special for a reason, and if too many straight men come over, the vibe will be ruined and the venue will cease to be what it is. I have been hesitant to share the info related to "gay game" for this reason, and I hope you understand and keep this info for yourself.