I've noticed as I've reviewed our discussion boards that lots of our posters are much more comfortable with meeting girls during the daytime, and find bars, nightclubs, and parties somewhat alien environments (although to be fair, there are also plenty of guys who are far more nighttime-oriented there as well).
When I stopped and thought about this, one of the things I realized was that when I first started hitting nightclubs, they were a pretty intimidating environment to experience:
The loud, pounding, deafening music
The big, imposing bouncers and other club patrons
The flashy, intimidating-looking women
The specter of approaching a girl only to meet her boyfriend's fist
The feeling that everyone else there belonged a lot more than you did
The self-consciousness of knowing all these party people would see you get rejected if things didn't go perfectly with a girl you went up to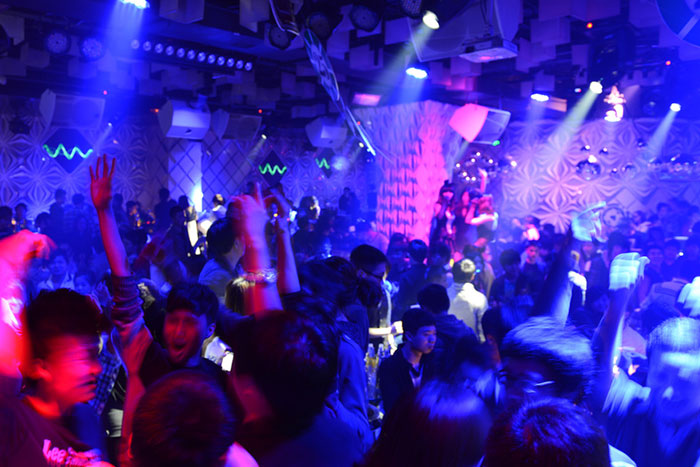 Especially when you're rolling solo, like I was most of the time early on, you feel like you stick out like a sore thumb, and make for an easy target for anyone looking for a fight and look like someone to be avoided for anyone trying to have a good time.
Everyone there who's having fun – the people you want to be around... well, they don't need you. You don't even know how to break into the same category as them.
So this article's going to serve as companion piece to my article on picking up girls in bars and clubs and your primer on how to be social: the 6 secrets every social man figures out sooner or later about how to work a venue, how to get comfortable in an intimidating environment like this, and how to set yourself up for more social (and sexual) success than you can shake a billy club at.