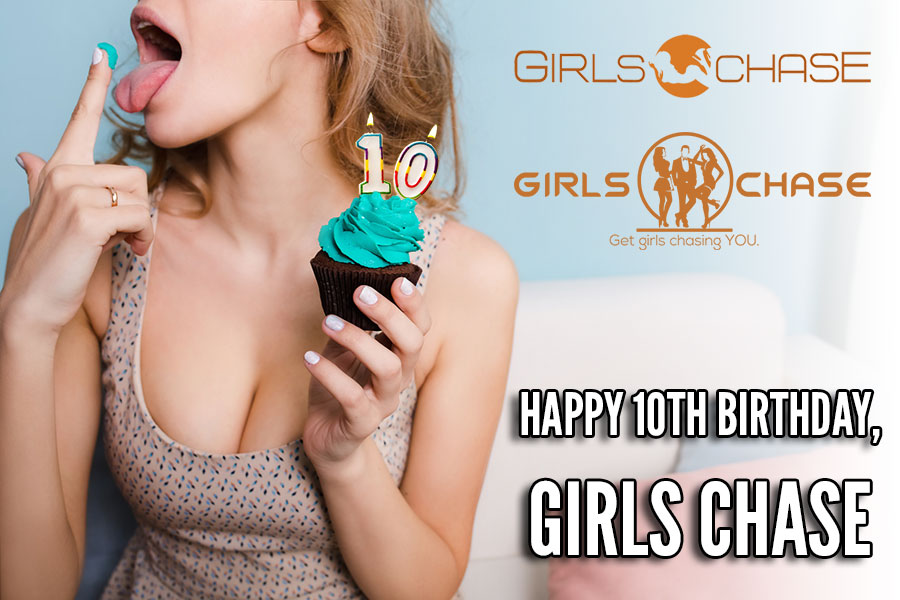 Girls Chase launched in September 2008 to little fanfare. Now, 10 years after its inception, we look back on the last 10 years.
Saturday, September 8th, was Girls Chase's 10th birthday.
GC came online 10 years ago with the brief post "Welcome to GirlsChase.com!", which stated:
"

Welcome to the new GirlsChase.com! My name's Chase Amante and it's my pleasure to launch this site as a resource for men out there looking to take their dating lives to the next level. I'll be providing content on a weekly basis, delving into how you can better meet, attract, and date the women you want -- and how to keep them coming back for more. I'm excited to finally launch this site... it's been a long time coming, I know! So, gentlemen, buckle up, ready your engines, and here we go...

"
That was on September 8th, 2008. We had 58 unique visitors that month.
Last month, we had 964,000 unique visitors. Around 1.1 million total visits.
To commemorate our 10th anniversary, let me give you a guided tour of some GC history...