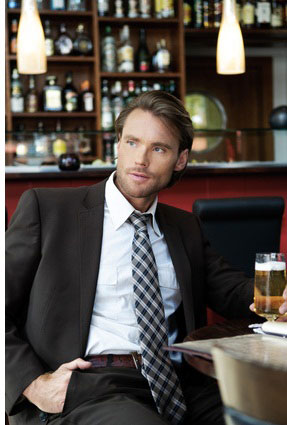 It has been said that people are more afraid of public speaking than they are of death… Seinfeld's little twist on this idea is that at a funeral, people would rather be lying in the coffin than giving the eulogy.
I believe there is something that we fear even more than public speaking: approaching beautiful women. And this fear gets multiplied when we're going out alone, without our buddies and "wingmen" around.
I remember the first time I went out ALONE to meet girls. Just the thought of it made me nervous, but I had been told that it's a great exercise to build confidence and social skills.
Right after I left the house I realized I was hungry… and got something to eat. But while I was still waiting for my food, I became aware that this was nothing but creative avoidance – I was giving myself reasons to put off the dreaded exercise until the last possible moment!
And once I had left the restaurant, I started REALLY getting nervous… and psyching myself out. After half an hour of this, I couldn't even have asked a girl what time it was… leave alone flirt with one!
Thank God I've long since overcome this hurdle, but the question is…