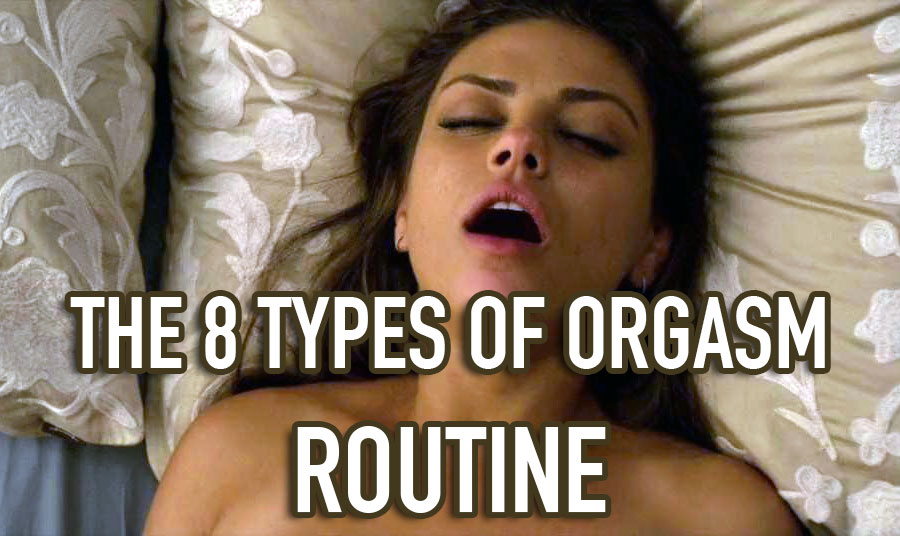 There are 8 kinds of orgasm a woman can experience. And with this routine, you can communicate your sexual expertise to her – and leave her dripping to hook up with you.

Hey, guys! Today I will post a technique that I have been using since 2009! And it is probably my most successful technique. It's a real gem, folks! Not only that, but many other skilled seducers I know of have gotten laid with this exact technique over the past year. It truly is a powerhouse.
This will be a long post, but not because there's too much to remember. I really want to give you every detail and cover the theoretical background and potential pitfalls (and how to avoid them). I've also included some good examples as well as good sex talk transitions you can use. Do not get freaked out. That said, this post is best fit for intermediate to advanced seducers. Depending on your level, I will share variations of this technique. I will also suggest, for those of you who are truly advanced, ways you can further spice it up.
Not too long ago, I shared a very detailed report on the forums.
In that thread, a poster named "yash" made the following request:
"

Could you go more in detail on The 8 Types of Orgasms? I don't think I've seen an article on that ever on the main site, plus I haven't seen it in the boards, but I would love to know the process for how to pull each one of them off.

"
Yash is right. I haven't shared it on the main site, which is why I will do it now. Last time I posted it was on mASF in 2010 (the pickup forum back in the day where all the legends were made – a place that no longer exists). So yeah, a revisited version is in order.
The routine (or gambit) was one of my first sex-talk routines, and it is still one of my favorites. When I discovered and wrote down my theory on sexual prizing, I had to make a routine based on it. That was the "8 Types of Orgasm" routine. I have of course made many gambits based on the concept of sexual prizing, but this is the classic version.
Even though I made it when I was 16, it truly rocked my world. Girls would go easily from orange to green… and not just green… I mean they'd go straight luck-o'-the-Irish chartreuse! I used it 2 weekends ago, first on Thursday with a super-hot, introverted, 20-year-old girl who did not show me much attention at first. But she lighted right up after this routine. I used it again Saturday as a 1-shot-1-kill on a 21-year-old chick who literally asked me to take her home right away.
I am about to share something juicy.
First things first. I do not consider this technique super advanced, as I pulled it off successfully when I was intermediate (still with a few failures, which you will not experience that much if you are an advanced player – but again, failures are what transform you into a calibrated seduction master).
With that in mind, let us get on with it.