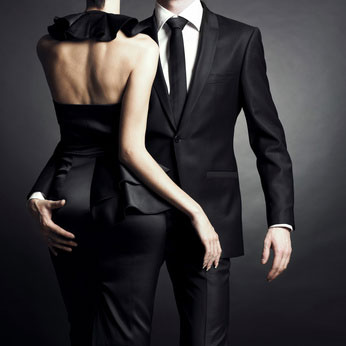 Chase and I were talking the other day, and both of us realized that while I've been posting on this website all year.. we never actually did an introduction into who *I* am.
So, pleasure to meet you - I'm Ricardus. I've been in the seduction community for 10 years, since 2002. Like Chase, I arrived at a lot of the core fundamentals of what makes attraction work the way it works, and seduction work the way it works, simply by doing so many approaches and meeting so many different kinds of women and putting myself into so many different situations - everything from high end social circle game in nightclubs to direct-approach street game by day - that eventually I more or less HAD to figure things out... you see enough patterns again and again, and you start realizing what those patterns are, and how to use them.
When Chase asked me if I'd like to start writing for Girls Chase, I wasn't sure how people would react - while we've had a lot of the same experiences and we've arrived at a lot of the same conclusions, my writing style's different from his, and I know he's already got a lot of very loyal followers on here. But, I said, you know what, let's give it a shot, and hopefully I can contribute something worthwhile to the site.
Anyway, I know there's been some controversy on here lately, but I really am focused on bringing you only stuff that I've tested out myself EXTENSIVELY and have personally seen work - and work well - and that I've given to students and mentees and had them execute too. That's a commitment I've long made to myself and everyone I talk about this to or instruct in anyway, and it's a commitment I share very deeply with Chase.
So, while I know my tone's different from his, I do want to help guys out on this website every bit as much as he does, and I think (I hope) I have a lot to offer.
This post's about 15 of the lessons I've learned in 10 years of getting girls. They've been game changers for me - and I hope you find them useful.