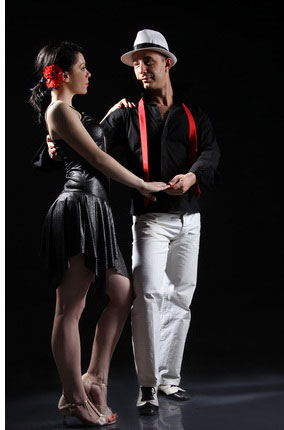 Dominance is a touchy topic. It's positively loaded with cultural baggage - in the West, we're averse to both the idea of being dominant over others and of others being dominant over us. It has all kinds of ill-favored connotations that most would rather just avoid. I'm throwing all of that out today though and talking to you about how to be a dominant man, political correctness and sensitivity aside - and I'm going to teach you a lot of things you didn't know about dominance before today.
In the post on how to be an alpha male (without becoming a stereotype), we broke down the difference between what's generally thought of as "alpha" and what alpha actually is, and about the character of the nomad -- the man who's neither alpha, nor beta, nor any other role in a social hierarchy, but instead operates outside it entirely.
I've long noticed a failure to differentiate among "being alpha" and "being dominant" in those who discuss social dynamics. They're treated as one and the same -- if you're being alpha, you're dominant, and if you're being dominant, you're alpha.
But they aren't the same. Being alpha's about heading up your group.
Meanwhile, being dominant... that's about something else altogether. What that is -- that and the winner effect -- is what this article is all about.