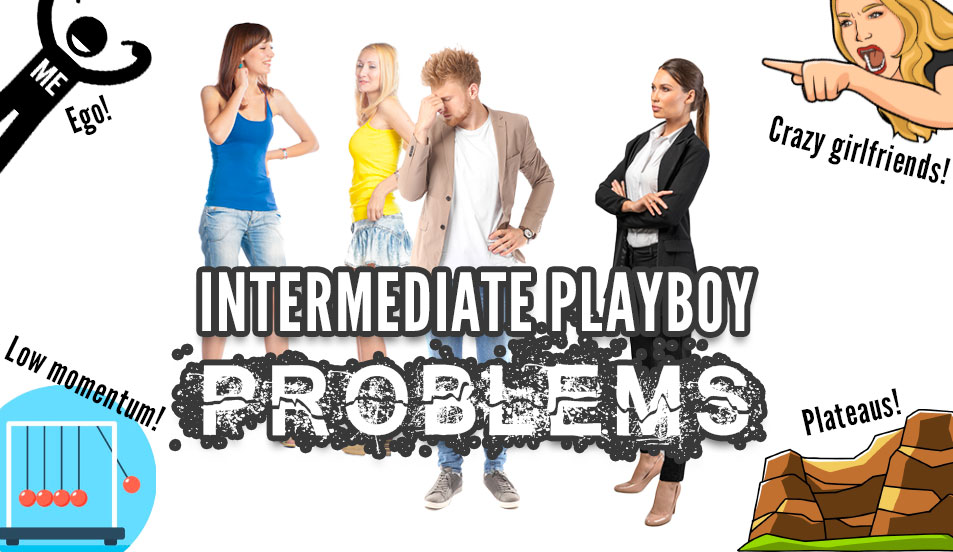 Intermediate-level playboys have problems too. Their problems picking up women are different from beginners. They get some success now… but now come the plateaus, inconsistency, and ego.
Hey guys, welcome back.
Today I want to address a rarely discussed subject: issues intermediate and advanced players face with their learning curves. We often talk about difficulties beginners face, such as approach and escalation anxiety, lack of motivation and confidence, and even becoming depressed.
I know coaches who specialize in helping beginners. They spend time motivating them and playing the role of a therapist so beginners deal with whatever issue they may face while teaching them the basic skillset.
Many products are also geared toward beginners. They give a basic understanding of social dynamics and teach them the fundamentals of pickup and seduction.
Fewer products or coaching programs are dedicated to intermediate practitioners and even fewer to advanced guys. I will get to why that is.
I am careful about calling a top-tier advanced guy a student since they might hire me as a consultant to get an external perspective or learn about something I specialize in to master a new area.
Take a moment to jot down some challenges these two groups of students face. Then I will share a few words on dealing with these issues.