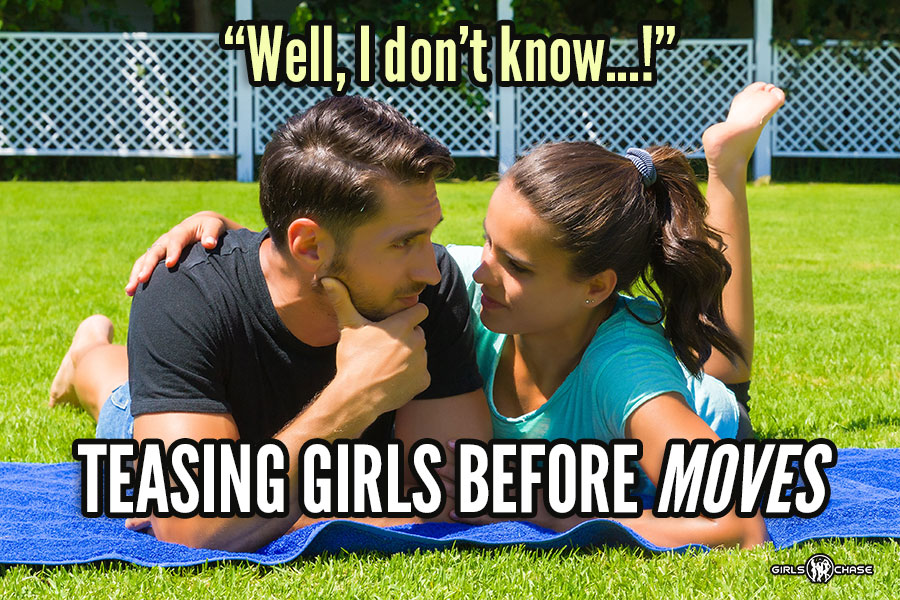 Before you make a move on a girl, tease her. You'll create anticipation, and make her desire it more… and can even make her red-hot for romantic progress.
We've discussed the power of anticipation on Girls Chase before.
When you can get a girl to anticipate something that is to come with you – assuming she will want/enjoy that something – it builds up her desire for it even more.
Build enough anticipation, and you can give her that giddy enthusiasm for what's to come that she last experienced as a kid before Christmas.
It might sound like a tall order, not just MAKING moves on women, but making them anticipate those moves (even positively slaver for you to make them) – but as you will see, building anticipation for moves actually makes making moves on girls easier for you, too.