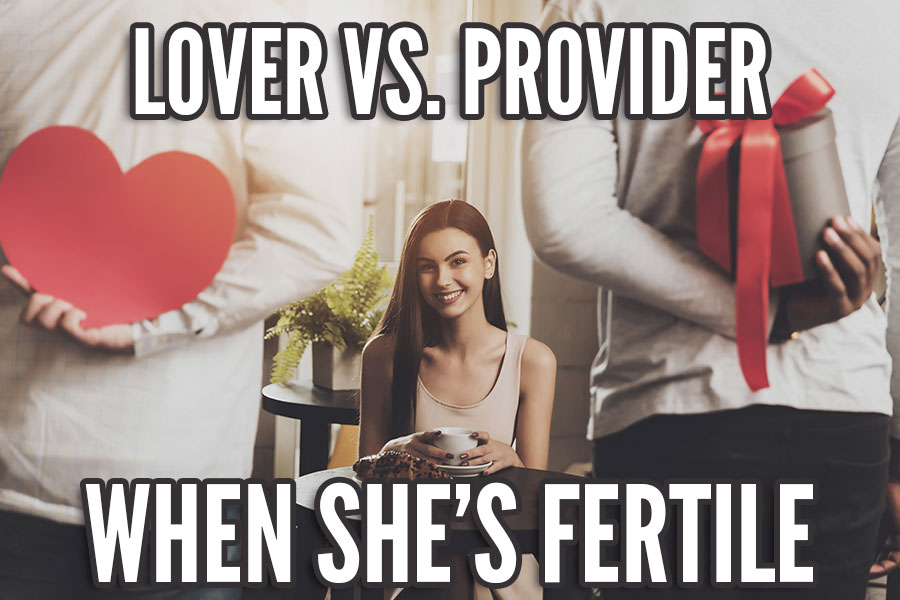 Lovers have it better when it comes to getting together with them fast. But what about in long-term relationships? In fact, lovers have some major advantages here as well.
Let us continue our exploration of the lover's advantages over the provider in the mating game.
We'll switch our focus today… from yesterday's focus on picking women up to today's: maintaining healthy long-term relationships with them.
I had a conversation the other day with a friend.
We talked about how he believed things had changed with women over the past 10 years. He believed women had become so overstimulated as to make long-term relationships unviable.
I said that wasn't what I'd seen at all. If anything, women are having less sex now, with fewer partners… and men in general have degraded in their social skills and romantic prowess.
It was a bigger challenge trying to hold onto a woman 10 years ago than it is today.
My friend rose the point of, "What about when she's fertile?"
There is, after all, well known research showing that fertile women seek out men other than those they're mated to to mate with. That still is a risk… right?
But in fact, this is a major lovers vs. providers difference… and it's one that might be surprising to any guy who hasn't had long-term relationships as "the lover."